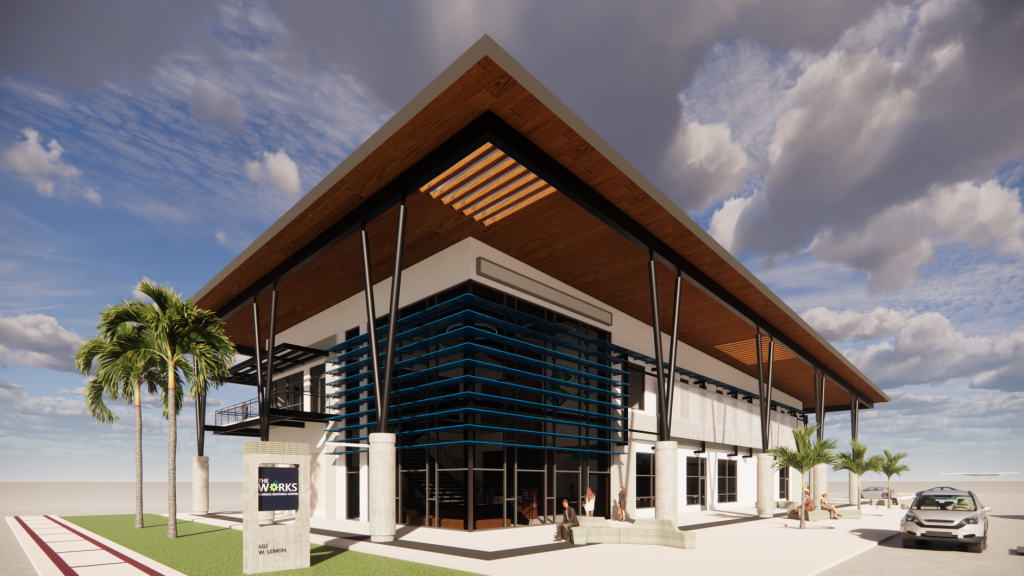 Pathway to Success Sponsorship
$1,000 - Can be paid over a 4-year period
Your name, business name, or logo (for an additional $30) imprinted on an 8in. x 8in. stone paver.
Stone pavers placed at the entrance of The Works Business Resource Center for increased Sponsor/Brand awareness.
Support The Works Business Resource Center and the enhanced business education and resources provided to our local community.
In 2017, leaders within the business community advocated for the structural and philosophical change of the Lakeland Chamber Foundation. This shift to directly addressing the needs of the Lakeland business community focused on three key areas: business education, pipeline development, and workforce development. In Early 2018, the Foundation launched New Business 101, the Management Training Program, various educational seminars, and the Early Decision Orientation Program for first and second year college students. The rousing response to these programs has reinforced the need for an advanced facility to house these activities that would be accessible to not just the business community but to all of Lakeland.
The mission of the Lakeland Chamber and the Lakeland Chamber Foundation is to serve as a Catalyst for business success, Convener of leaders and influencers, and Champion for our thriving community.
The Works Business Resource Center is the signature initiative of the Chamber, providing a centralized hub to support the advancement of small business and workforce development in the City of Lakeland and Polk County.
The Works will foster collaboration amongst partner organizations, while allowing for direct access to professional business assistance.
Along with state-of-the-art amenities, the Center's location further enhances the City's redevelopment opportunities on the western edge of downtown, establishing a new type of "destination development."
The location is attractive due to its proximity to the downtown business core, while providing ease of access and abundant parking.
The Visitors Information Center will serve as a "front door" to Lakeland, providing valuable local information for businesses and new residents.
17,000 square foot, multi-use facility
Dividable Event Hall accommodating 200 people banquet-style or 320 theater-style
Visitor Information Center serves as the lobby
25 bay Technology Center
40 seat board room
20 seat food service café
10 conference spaces of various sizes and configurations
Catering kitchen
20 offices and an executive suite
Podcast/media room
Elevated exterior patio
Interested Partner Organizations
Charitable Giving Opportunities
Cauney Bamberg, Executive Director, Lakeland Chamber Foundation
(863) 688-8551 x228 foundation@lakelandchamber.com
The Lakeland Chamber Foundation is a 501(c)(3) nonprofit organization.
Future Location of The Works