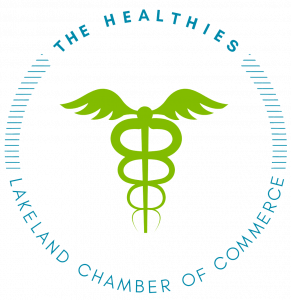 The Healthies Presented by




Watson Clinic LLP



SUPPORTING, RECOGNIZING, AND HONORING MEDICAL PROFESSIONALS OF LAKELAND
The Lakeland Chamber of Commerce hosts its Inaugural Healthies Award Program on September 24, 2020, at the RP Funding Center. The awards will recognize the collective actions of the individuals, institutions, and programs that have made an extraordinary impact in the Lakeland healthcare community and whose acts reflect dedication to excellence in their area of expertise beyond the scope of their profession.
There are a few ways your company/organization can participate in this event!
Sponsor the event: Your sponsorship support not only

strengthens the partnership between healthcare and

executives by making this event possible, it also sets your

company apart as an industry leader—showcasing your

commitment to improving the healthcare industry.

Buy tickets ($60) to attend by clicking here.

Nominate a healthcare professional or company for an a

ward by clicking here.