September 2022 Winner, iNK Screen Printing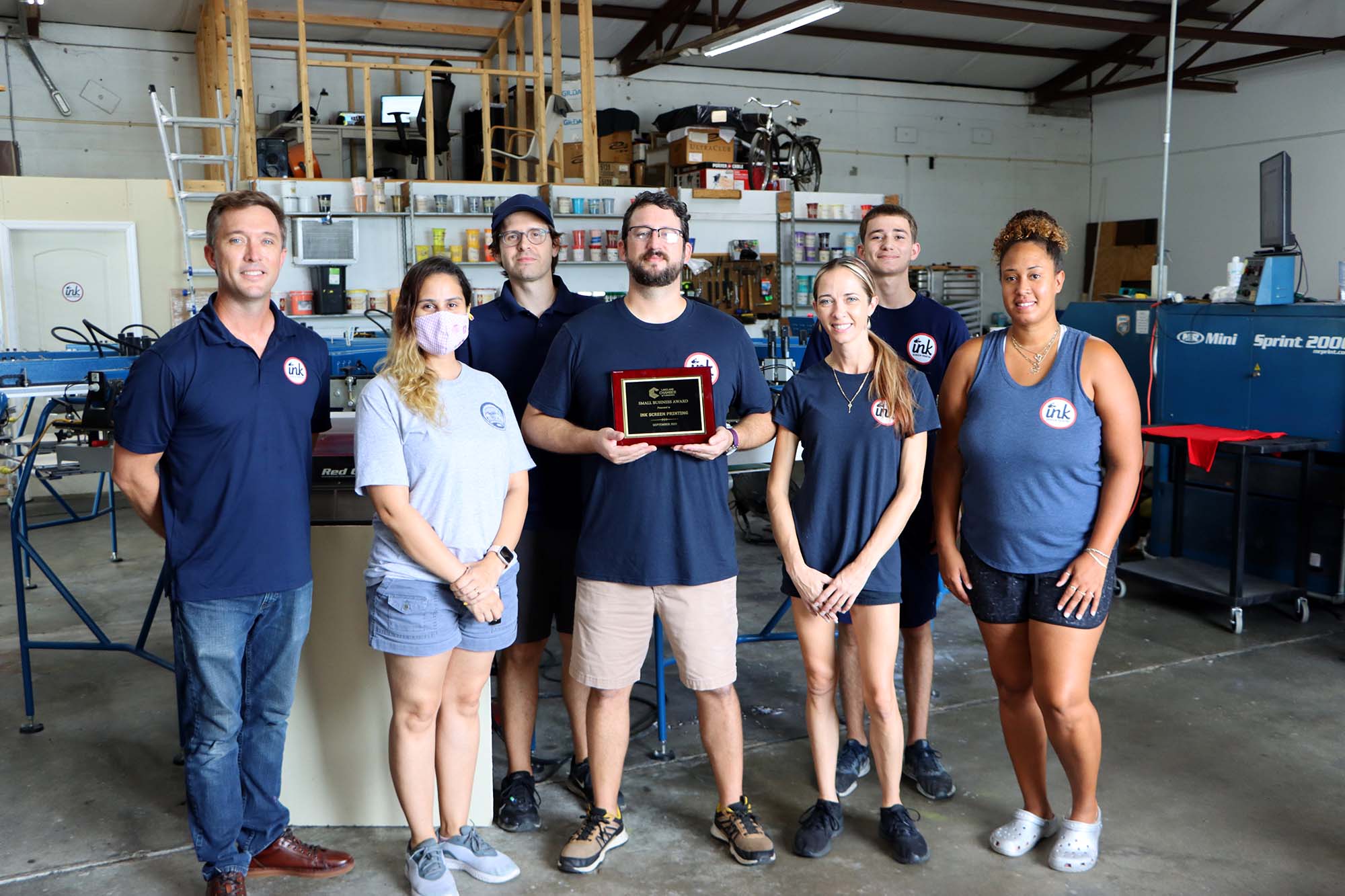 iNK Screen Printing strives to build a legacy by partnering with its customers to be a trusted and reliable printer for years to come. Working with local customers, including Access Church, Concord Coffee, Florida Poly, Polk County Public Schools, EMERGE Lakeland, The Lakeland Chamber, SUN 'N FUN, and many more, iNK loves serving their community! With so many amazing customers, it certainly takes a village of skilled and motivated individuals affectionately referred to as "iNKer's." With many of their "iNKer's" born and raised right here in Swan City and their quality workmanship, iNK Screen Printing has become a homegrown staple in Lakeland.
Visit https://www.inkscreenprint.com/ to learn more and start an order!
2022 Small Business Award Winners
2021 Small Business Award Winners
2020 Small Business Award Winners
2019 Small Business Award Winners
2018 Small Business Award Winners
2017 Small Business Award Winners
2016 Small Business Award Winners
2015 Small Business Award Winners