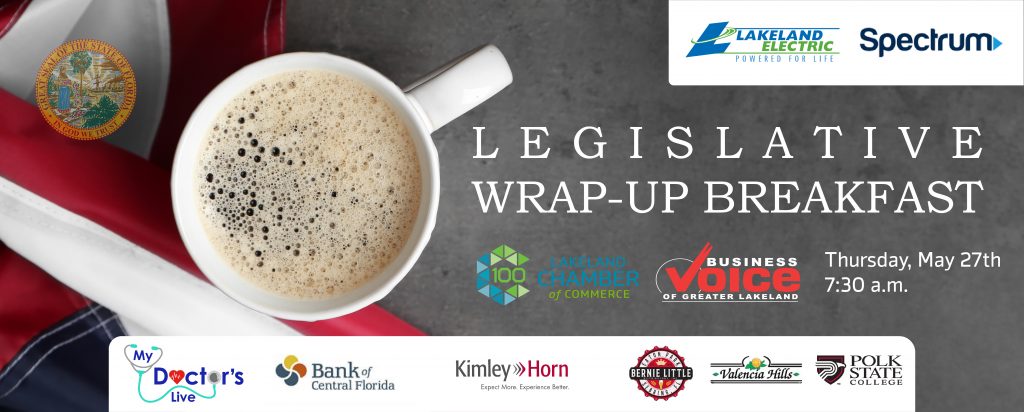 Senator Danny Burgess - District 20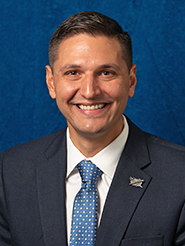 Danny Burgess is a father, husband, soldier, lawyer, and public servant. He is a life-long resident of the Tampa Bay area and grew up in Pasco County. Born and raised in Zephyrhills, Danny attended Zephyrhills High School and the University of South Florida. At the age of 18, he was elected the youngest City Council Member in the history of Zephyrhills and the youngest elected official in the State.
He served two terms on City Council before going to Barry University School of Law to get his law degree.
He served as Mayor of Zephyrhills from 2013-2014 before being elected to the Florida House of Representatives in 2014. In 2016 he was re-elected without opposition. He served as Chair of the Insurance and Banking Subcommittee in the Florida House.
Danny was tapped by Governor Ron DeSantis in 2018 to serve as the Executive Director of the Florida Department of Veterans' Affairs and has led the agency until June 2020, when he announced his run for the State Senate.
Danny currently serves as a Captain in the United States Army Reserve in the Judge Advocate General's Corps. He is married to Courtney Burgess, originally of Lithia, Florida, and they are the proud parents of three beautiful children: Adeline (6), Daniel III (4), and Eleanor (1).
Danny has attended St. Joseph's Catholic Church, located in Zephyrhills, his entire life and is actively involved in various community organizations and local charities.
Representative Colleen Burton - District 40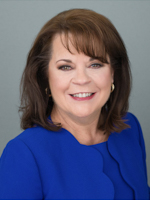 As a State Representative and member of the House leadership team, Colleen Burton works to protect our conservative values. A wife, mother, grandmother, and community leader, Colleen understands the needs of Florida residents and knows how to work collaboratively to deliver results for our families. She is ready to take her experience and knowledge to the Florida Senate and continue to help improve the lives of all Floridians.
Prior to her time in the Florida House, Colleen served as the Executive Director of Big Brothers Big Sisters, the Imperial Symphony Orchestra, and Polk Vision. Colleen's efforts improved the lives of at-risk youth, strengthened our commitment to arts and culture, and provided a roadmap for success for Polk County in areas such as jobs, infrastructure, education, government, quality of life, and civic engagement.
Additionally, Colleen is deeply involved in numerous community organizations. She served as president of the Lakeland Republican Women's Club. She also has served on multiple boards, including the Catholic Charities of Central Florida West Central Advisory Board, the United Way of Central Florida Community Impact Cabinet, the Central Florida Development Council Board of Directors, and the Polk County Workforce Development Board. Colleen currently serves on the Board of Directors for Volunteers in Service to the Elderly (VISTE).
Married in 1980, Colleen and her husband, Brad, have three children and two grandchildren. They have resided in Lakeland since 1993 and are active members of Resurrection Catholic Church. Colleen holds a Bachelor of Science Degree in Public Administration from California State University, Sacramento.
Representative Melony Bell - District 56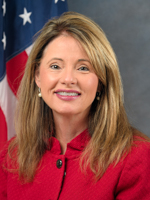 Melony Mincey Bell is currently a member of the Florida House of Representatives, representing the 56th District which covers the entirety of DeSoto and Hardee Counties, as well as part of Polk County. Bell has served as commissioner for the Polk County Board of County Commissioners, as the mayor of Fort Meade, Florida, and as a Fort Meade city commissioner.
Bell was born in Winter Haven, Florida to Ronald and Laverne Mincey. Her family moved to Satellite Beach, Florida when she was young. While in high school, the family returned to Fort Meade, where she met her husband at Fort Meade Middle-Senior High School. Bell earned a bachelor's degree from Southeastern University in Lakeland, Florida, and an associate degree from South Florida State College.
Before her career in government, Bell worked as an auditor for the Florida Department of Highway Safety and Motor Vehicles and her husband owns a bee business.
Bell got her start in politics when she became the lead opposition to the building of a private prison next to Lewis Anna Woodbury Elementary School. Bell served for 14 years on the Fort Meade City Commission, including four terms as mayor, before her election as a county commissioner in 2010.
In 2017, Bell announced that she would be running for a seat in the Florida House of Representatives in 2018.
Representative Josie Tomkow - District 39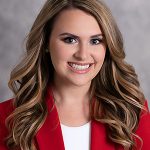 Josie Tomkow is a Conservative Republican enforcing the rule of law, standing up for the 2nd Amendment and Life, and growing Florida's economy.
Following World War II, Michael Tomkow, Josie's grandfather, returned to Lakeland and started his cattle operation. For over 70 years, the Tomkow family has continued its legacy by running the family livestock market and cattle operation in Polk County. Josie Tomkow is a third-generation cattle rancher and has been involved in the beef and livestock industry since birth. She grew up spending summers working cattle with her mom and dad, Mike and Cathlee, assisting ranchers in Polk County and surrounding areas, as well as working for the family business, Cattlemen's Livestock Market.
After graduating from high school, Josie pursued her bachelor's degree in political science at the University of Florida. She has been an active member of Florida Farm Bureau, Florida Cattlemen's Association, and Alpha Delta Pi Sorority.
Representative Fred Hawkins - District 42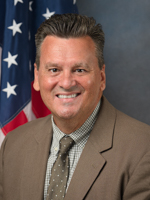 Fred Hawkins, Jr. is a long-time resident of Osceola County and was recently elected in 2020. ​He served as Osceola County's representative on the Board of Directors of the Central Florida Expressway Authority, the Orlando Economic Partnership, the St. Cloud Chamber of Commerce, and St. Cloud Main Street.  He also serves on the Board of Trustees for the Public Risk Underwriters of Florida, Inc.; He recently served as Chair of the Central Florida Expressway Authority (CFX).
​He has served as Chairman and Vice-Chairman of the Osceola County Planning Commission, Vice Chairman of the Osceola County Charter Review Commission, and Chairman of the Republican Lincoln Day Dinner. He has also served on the Board of Directors for the Florida Association of Counties, Greater Osceola Partnership for Economic Prosperity (GOPEP), Harmony Institute, the Boys & Girls Club, the Children's Advocacy Center, Community Vision, and Central Florida Commission on Homelessness, Workforce Central Florida, the East Central Florida Regional Planning Council, and the Foundation for Osceola Education, and was a member of the St. Cloud Hospital's Advisory Board of Trustees and GOPEP's Agricultural Advisory Committee.
​Commissioner Hawkins remains close to his roots and heritage by serving his community and participating as a member of the Silver Spurs Rodeo, the Kissimmee Valley Livestock Show & Fair (KVLS), and participating in 4-H Club events.
Representative Hawkins graduated from the University of Akron with degrees in Pre-Law and Political Science and is the President and CEO of the Osceola County Education Foundation, He, his wife Tiffany, and daughter Kendrie, live in St. Cloud.
Senator Ben Albritton - District 26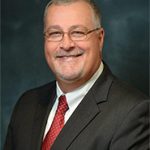 Ben enjoys spending quality time with his family, managing his family business, reading and studying about the founding principles of America, and aggressively searching for innovative ways to make Florida a better place for our generations to come.
Albritton was born in Lakeland and attended Florida Southern College, where he received a degree in citrus in 1990. Following graduation, he joined his family's citrus grove company, working with his brother and his uncle. Albritton served on the Peace River Valley Citrus Growers Association Board from 2002 to 2007, and in 2005, he was appointed to the Florida Citrus Commission by Governor Jeb Bush, where he served until 2010 following reappointment by Governor Charlie Crist, including a tenure as Chairman from 2007 to 2010. Additionally, Albritton served on the East Charlotte County Drainage District as a board member.
Senator Kelli Stargel - District 22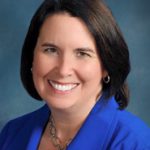 Senator Kelli Stargel was elected to the Florida Senate in November of 2012 after serving four years in the Florida House of Representatives. She currently works as the investment property manager for her family-owned small business in Lakeland.
Senator Stargel serves as the Senate Deputy Majority Leader. She is also the Chair of the Finance and Tax Committee and the Vice Chair of the Appropriations Subcommittee on Health and Human Services. She is a member of the Appropriations Committee, the Appropriations Subcommittee on Transportation, Tourism, and Economic Development, the Military and Veterans Affairs, Space, and Domestic Security Committee, and others.
Senator Stargel has received a number of awards from various organizations over her time in the Legislature. Some of the highest recognitions include several Agricultural related awards, such as, the Florida Farm Bureau 2018 Legislator of the Year and Champion for Agriculture, The Florida Fruit and Vegetable 2018 Legislator of the Year and the Florida Nursery, Growers, and Landscape Association 2018 Legislator of the Year. In addition, she has received Associated Industries of Florida Champion for Business Award, the Florida Chamber's Distinguished Advocate Award, the Foundation for Florida's Future A+ Award, the Florida Realtors Legislative Champion Award, and the Florida Family Policy Council's William Wilberforce Award. In addition, Senator Stargel is an appointee to the Education Commission of the States.
She and her husband, Circuit Judge John Stargel, have five children and two grandchildren.
Representative Sam Killebrew - District 41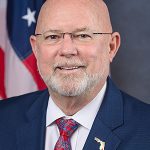 Sam Killebrew (Republican Party) is a member of the Florida House of Representatives, representing District 41. He assumed office on November 8, 2016. His current term ends on November 8, 2022. Killebrew ran for re-election to the Florida House of Representatives to represent District 41. He won in the general election on November 3, 2020. Assembly member Killebrew was born on April 13, 1945, in Lakeland, Florida. Killebrew previously served in the United States Navy. In addition to this service, Killebrew founded Killebrew Inc. and was awarded the Able Trust Representative of the Year award in 2017.