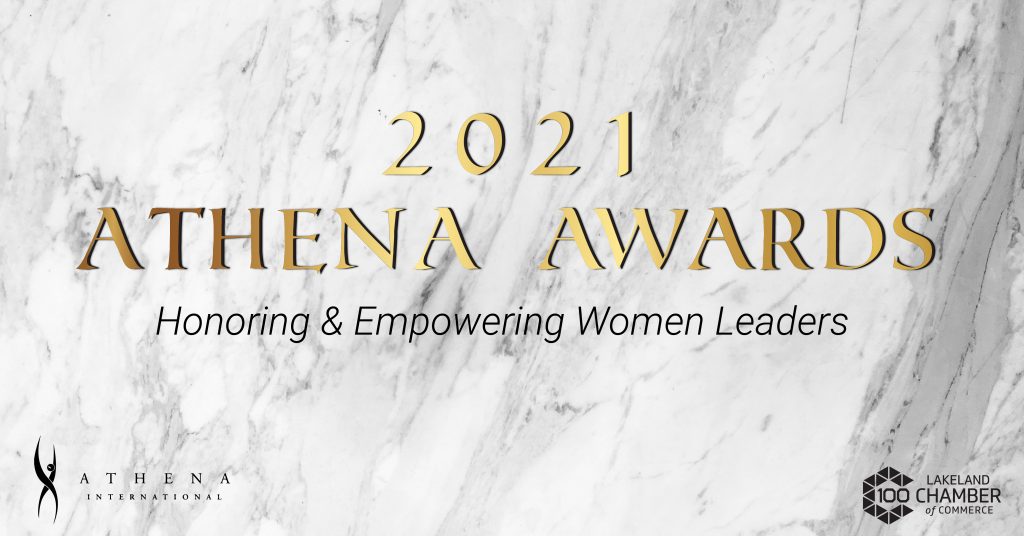 6:00 pm - 6:45 pm
Cocktail Reception
6:45 pm - 7:15 pm
Buffet is Open
7:15 pm
Award Program Begins
8:15 pm
Silent Auction Ends - Check your email to see if you won!
8:30 pm
Award Program Ends


About The Speaker - Elaine Larsen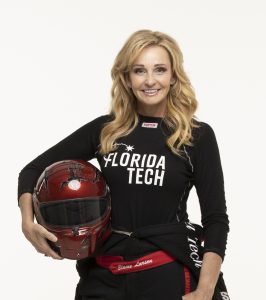 With over 20 years of drag racing experience, Elaine Larsen has found her home behind the wheel of her jet dragsters. Elaine is a 2X World Champion and with her husband, Chris, their son, Andrew, and dog, Nitro, she lives her life at full throttle. Mentoring the next generation of High-Performance Vehicles Specialist is what fuels Elaine today. Giving women a chance behind the wheel or hands-on opportunities in this male-dominated industry is her focus for 2021 and beyond.
Elaine is the creator of four comic books, "Blaze." These books were inspired by real-life experiences and adapted to high STEAM education and embedded curricula for each of the corresponding comics.
"Drag Racing is the equalizer. On any given day, I have the same chance as anyone to win. It just has to be my day!" says Elaine. Being a strong positive female role model is a job Elaine takes very seriously, not only for the little girls but to all ladies out there never to give up and always give 100%.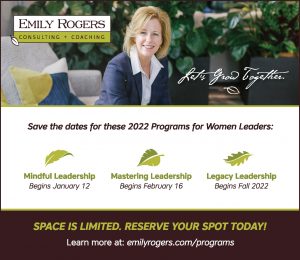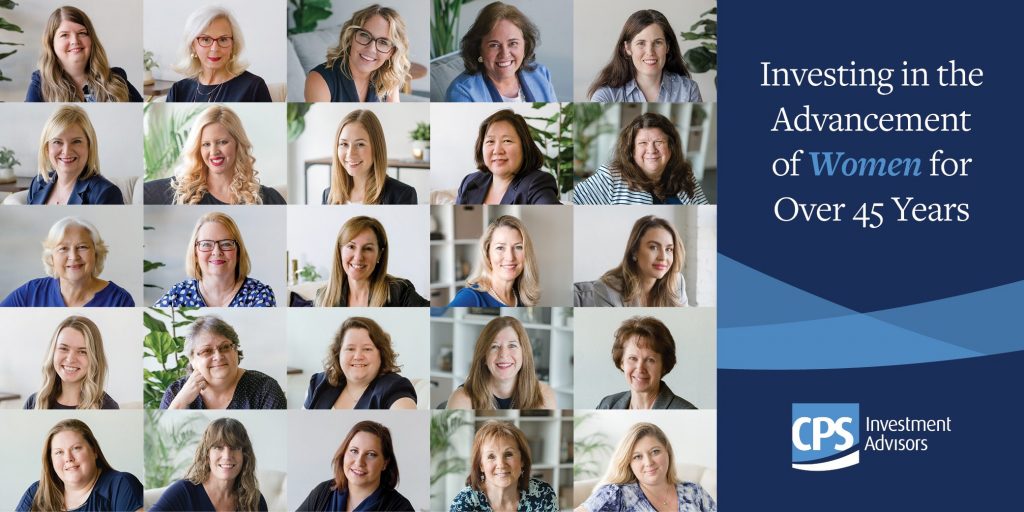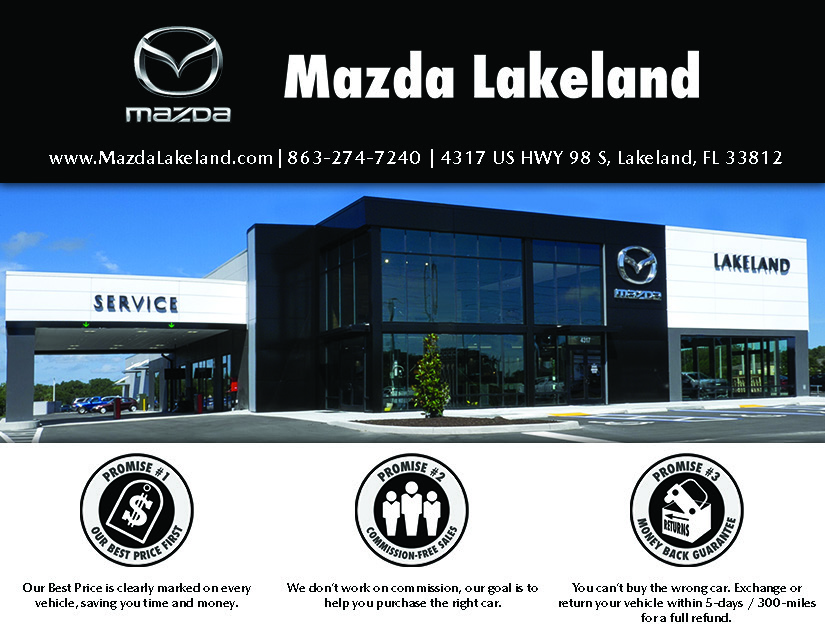 The Organizational Award Finalists
Central Florida Health Care

Central Florida Health Care (CFHC) is a Federally Qualified Health Center (FQHC) providing health and dental care to over 56,000 patients in Polk, Highlands, and Hardee counties. CFHC was founded in 1972 in response to critical gaps in healthcare services in rural farmworkers in Polk County. CFHC has 14 community health centers and employs almost 500 employees, including physicians, APRN's RN's, dentists, dental hygienists, pharmacists, lab and x-ray technicians, and employees in administrative roles.
For over 49 years, CFHC has answered the call to serve the community's health care needs by providing quality, comprehensive healthcare services to all patients, regardless of their ability to pay for these services.
CFHC's skilled health professionals are dedicated to caring for all patients with dignity, compassion, and respect. Services include adult medical and dental, pediatric medical and dental, OB/GYN, behavioral health and optometry. CFHC's Community Health Centers are "full-service facilities" offering quality, patient-centered care for every stage of life as well as onsite lab and pharmacies for patient convenience. CFHC also employees full-time navigators/case managers located in each community health center to work with patients to help with a variety of needs such as insurance, transportation needs and other social needs.
CFHC has a strong commitment to building relationships within the community to help reduce barriers of care. CFHC has strong relationships with local hospitals to help with "emergency diversion" to ensure that patients are seen at our community health care and not in the emergency rooms for non-emergent care which helps to reduce costs in the community.
Working in conjunction with several nonprofit partners in Polk County, CFHC was selected to be the "School-Based Community Health Center" at Crystal Lake Elementary in Lakeland. CFHC renovated two portables and opened in May 2019 to serve the students and Crystal Lake Elementary Community.
During the COVID-19 challenges, CFHC was a leader in the community in COVID-19 screenings, testing and education by providing these services in all our community health centers and on our two mobile units that provided these services daily. CFHC partnered with local agencies, the Department of Health, local legislators and city officials to ensure that we were providing the testing and vaccines to as many community members as possible.
CFHC is a strong partner with the United Way of Central Florida. CFHC volunteered to lead 10 Ending Huger Initiatives by providing food to over 200 families every two weeks and continues to do that to support ending hunger. CFHC also distributed $1 million of federal CARES Act funds in Polk County by assisting individuals who had financial losses due to COVID-19.
CFHC is proud to be a leader in health and wellness in our community for the last 49 years. However, we are most proud of our recent community partnerships and outreach and enrollment during the COVID-19 challenging times to ensure that our community has access to health care, COVID-19 screenings, testing, vaccinations, and education through continuing to provide "health care with a heart".
Central Florida Health Care is a strong supporter of assisting women in achieving their full leadership potential. CFHC currently has 487 employees of which 423 are female employees. CFHC has 38 women in leadership roles (5 in Senior Leadership, 4 Directors and 27 Supervisors). Additionally, CFHC as 64 Female Providers (Physicians, APRN's, Dentists, Dental Hygienists and Pharmacists) for a total of 102 women in leadership at CFHC.
CFHC is a strong supporter of promoting women within the organization. Below are some specific examples of how we have actively assisted women to their fullest potential within our organization.
Tammy Seese started with CFHC in August 2007 as a clinical medical assistant. In November 2011 she was promoted to the Health Center Administrator for our Winter Haven Clinic and transitioned to the Magnolia Women and Children's Clinic when we opened this location in 2013. In January 2020 Tammy took a new position as our Learning and Development Specialist.
Kimberly Colding started with CFHC in November 2015 as the HR Assistant. She was promoted in June 2017 to the Talent Acquisition Recruiter. In November 2018 she was promoted to the Learning and Development Specialist and then decided her passion was in HR so she came back in January 2020 as the Talent Acquisition Recruiter and in May 2021 was promoted to the HR Business Partner and joined the supervisory leadership team.
Cindy DeBord started with CFHC in July 2016 as a Managed Care Coordinator. In February 2017 she was promoted to the Billing Manager where she worked diligently to make strategic changes to include processes and improvements and formulated a team to handle all the billing for CFHC. In 2018 Cindy was promoted to the Direct of Revenue Cycle Management. Cindy is responsible for medical billing, credentialing, managed care, dental billing, and pharmacy revenue.
Jennifer Singleton is our Director of Nursing. She started with CFHC in July 18, 2011 as an LPN. She worked in several of our clinics and was promoted to the Nurse Manager in June 2, 2016. She was promoted to the Director of Nursing in December 10, 2018 where she oversees over 100 nurses for our organization.
Dr. Nelson-James is our Chief Medical Officer and was promoted to this position in December 2019. She joined our organization in as a medical provider in 2008 in our Frostproof Clinic. She worked in several other of our clinics and was promoted to Associate Clinical Officer in 2012. She worked parttime for CFHC for a few years and then was actively recruited by the CEO and joined the Senior Leadership team as our game changing Chief Medical Officer.
Dr. Karen McKenzie is our Chief Dental Officer and was promoted to this position in January 2021. She joined our organization as a dentist in 2007. She worked in several of our dental clinics and became the Clinical Dental Director in 2018. She was actively recruited by our CEO and joined the Senior Leadership team as our amazing Chief Dental Officer.
Central Florida Health Care is a strong supporter and role model for women in our community. CFHC currently partners with approximately 30 schools and universities within Florida by providing clinical rotations to students, including but not limited to physicians, APRN's Dieticians, LPN's, Pharmacy Technicians, Medical Assistants Phlebotomists, and Dental Assistants. CFHC focuses on employment opportunities for these students upon completion of their education based on current job openings within the organization.
CFHC also has several women who serve on advisory boards at the local colleges and career centers to help support education and advancement for women. CFHC actively speaks at the local schools and organizations to support women in joining CFHC and pursuing their careers and dreams. CFHC has many women in leadership who are mentors to students in the local high schools to encourage them to continue their education and consider a career in the health care field.
CFHC is a partner for the Medical Residency Program with Bay Care Hospital where we have medical students rotate through our clinics for their exposure to community health centers. Our physicians work very closely with the medical residency students and provide lectures at the hospital.
The CFHC CEO serves on various board of directors within the community and has many opportunities to mentor women who are considering a career in the medical field. She is very passionate about our involvement with Mulberry High School and the Migrant Program. We work very closely with Dani Higgins, Migrant Advocate and CFHC Board Member to mentor the female students at the school.
A specific example to share is regarding Brenda Alverez, a former Migrant Student at Mulberry High School who graduated Valedictorian and worked in the fields with her family on the weekends and during summer breaks. She was so very inspirational and working with her was an absolute pleasure, I asked her to speak at our all employee meeting shortly after she graduated and she said "you want me to speak to your organization" and I replied "absolutely, you have such an inspiring story to tell". We had 440 employees in attendance, and she did a great job as I knew and believed she would. She worked for us as an intern in our marketing department and now attends Stanford University. Working with the aspiring migrant program has been so rewarding and such a blessing.
We also have a wonderful opportunity at Crystal Lake Elementary in Lakeland as the community partner who provides health care on the campus at the elementary school. Amelia Knight, our APRN at this location does a wonderful job as a provider and a mentor for the students.
We have all women providers and support staff at our Lakeland Pediatrics Health Center (1 pediatric physician and 3 APRN's) that work with the patient population along with a female dentist and dental hygienist who oversees the medical dental integration program to promote oral health care. All these women are passionate in encouraging women to pursue careers in health care.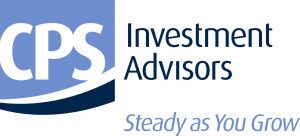 CPS Investment Advisors has a long history of supporting women at all levels within the firm including EMERGE Lakeland, American Business Women Association (ABWA), National Association of Women Business Owners (NAWBO), Junior League of Greater Lakeland, all Rotary & Kiwanis Clubs of greater Lakeland, Polk County Veterans Council, United Way of Central Florida's "Women United" & "Young Leader Society," Polk Emerging Leaders Awards, Lakeland Ledger's Best of Central Florida, and ATHENA Awards. CPS is also a proud supporter of the Lakeland Chamber of Commerce's signature events.
As a firm, CPS Investment Advisors provides paid flexible time off to attend and support causes at both a local and national level, that are meaningful to each individual. CPS encourages our female colleagues to serve on local Nonprofit boards or committees and pays for continuing education opportunities to attend workshops, training, & educational conferences such as Leadercast Women, Leadercast Lakeland, the Annual Forum at Southeastern University, Lakeland Regional Health Foundations Women in Philanthropy Luncheon, and American Business Women Association's annual Symposium. Furthermore, our sister company, CPS Group CPAs PA, recently merged with a local accounting firm bringing on three additional female partners and has increased our female representation to more than 50%.
CPS Investment Advisors has organized networking sporting events including CPS Women's Tennis, Golf, and Sporting Clays Leagues, as an active approach that promotes a healthy work/life balance. CPS also sponsors organizations that form programs, scholarships, & initiatives that benefit women of all ages and backgrounds in our community like United Way of Central Florida and Polk Emerging Leaders Awards.
Junior League of Greater Lakeland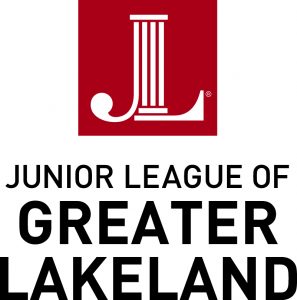 With youth literacy as a primary focus, the Junior League of Greater Lakeland (J.L.G.L.) has distributed more than one million books to local elementary school students, reaching over 10,000 families annually through Florida's longest running Reading is Fundamental (R.I.F.) program, hosts the annual World of Reading Festival, and recently revamped our Ready to Ready Program. Having access to books and fostering a love of reading at a young age is imperative in closing the reading achievement gap in students from low-income families. The J.L.G.L. is proud to provide children in the community with books that will assist them in succeeding academically for years to come.
World of Reading, a signature league event, is a FREE community event designed to foster a love of reading. Children travel 'around the world' visiting countries that feature an arts and crafts activity, receiving a stamp in their passport after completing each activity. When they have filled their passport, they receive free books to celebrate this accomplishment. Traditionally held in Barnett Family Park, the festival draws in families from area schools representing vast socioeconomic groups. In addition to receiving books, guests are treated to appearances by well-known children's book authors. The 2019 World of Reading Festival had 12,200 attendees and distributed 3,000 books.
Due to the Pandemic, the 2020 and 2021 World of Reading Festivals pivoted but remained successful. In 2020, we held a socially distant, virtual platform in three distinct ways. First, we filled 650 bags with multiple books that were distributed at local food distribution sites. An additional 100 sets of books were given out to local 1st and 2nd-year school teachers to help build their classroom libraries. Finally, we established an online "World of Reading Wednesday" where a book was read aloud, and then a craft was demonstrated that children could easily do at home. The 2021 World of Reading featured a drive-through book distribution where cars could collect bags filled with books, snacks, and themed craft kits. Two of the children's book authors were in attendance to greet the children and provide signed book copies. We also partnered with Citrus Connection to provide satellite book distribution sites to those who may be transportation-limited.
In addition to literacy promotion, the League recognizes that many factors determine a child's ability to arrive at school prepared to learn. The League's "Clothe Our Community" initiative seeks to address this in two main ways: clothing closets and clothing backpacks. For higher grade levels, a clothing closet offers a sense of choice and independence. For younger grade levels, backpacks allow students quick access to the bare necessities. Items include school uniforms, socks, underwear, and hygienic products. In October 2019, the League's first clothes closet opened at Tenoroc High School. This initiative was further broadened in February 2020 and into 2021 with the collection and distribution of Clothing Backpacks in local elementary schools. The League believes that both initiatives –filling the minds and closets of children- set up the next generation for success.
The Junior League of Greater Lakeland believes that strong women leaders make strong communities. By training women to be effective collaborators, poised negotiators, and committed volunteers, we equip them to go out and serve!
All of our members have open access to a constant stream of professional development events and resources, including webinars (on everything from "How to Build a LinkedIn Profile" to "Public Speaking 101" to "A Journey of Self Care"), a massive resource library, and leadership conferences, such as the Annual Meeting and the Organizational Development Institutes, or ODIs. At ODIs, delegates build organizational capacity by learning about: innovative approaches to developing Junior League Members as effective volunteer leaders in their communities; powerful ways to design community programs and partnerships that have a significant impact; strategies for sustainable and diversified fund development; keys to building strong internal operational controls; new approaches that govern the League strategically and effectively; ways to build relationships, engagement, and understanding through marketing and communications; and leading the Junior League to be more diverse and inclusive. The J.L.G.L. sponsors multiple women from the League to attend free of charge.
Another way we work to achieve our mission of developing the potential of women leaders is through our newly redesigned Leadership Development Program. The program consists of three courses with different areas of focus. Each course will focus on a different area of leadership, mirroring the 'Live, Learn, Lead' framework for personal and professional development.
Stage one will emphasize leadership within the league, allowing members to engage in conversations such as serving on the board of directors and identifying opportunities for growth within the League. Stage two will be centered on identifying personal leadership styles, empowering confidence, and providing resources for professional growth, such as conflict management and resolution. The third and final stage will turn the focus internal, educating women on topics such as self-care best practices, mental health and wellness, as well as active lifestyles and nutrition. At the end of the program, women will receive certificate of completion as a public display of their commitment to leadership development. Our intent is that the topics we cover in the course will be instilled and carried far beyond the League and into the communities we serve.
Finally, each year, the Junior League of Greater Lakeland also sponsors a league member to participate in Leadership Lakeland, a Chamber of Commerce program designed to further develop local, community leaders.
The Junior League of Greater Lakeland actively assists women outside of the organization by supporting their personal and professional advancement, leading to achieving their leadership potential.
From 2015-2018 we offered the opportunity for local nonprofit organizations to apply for and receive microgrants of $500 or $1,000 to support their own community initiatives. The majority of the nonprofit workforce—more than 75% in some U.S. sectors—is female. By investing in women and local nonprofit organizations, we were able to support the personal and professional development of women in these organizations.
"Ready to Read" was revamped in response to community leader feedback that funding for school-aged literacy initiatives was abundant, but lacking for pre-school children and families. Further, when the School District was asked what their number one concern was for the success of their students, they cited kindergarten readiness, not graduation rates.
At each "Ready to Read" event, trained Junior League volunteers conduct fun and engaging workshops, provides a nutritious meal for the whole family, children receive books and activities to take home, and caregivers receive a tool kit of resources for in-home learning. Through Ready to Read workshops, the J.L.G.L. equips hundreds of moms (and dads) with the tools to help foster pre-reading skill development at home. Our workshops utilize the framework of five early literacy practices: singing, talking, reading, writing, and playing. Research shows that children learn early literacy skills by interacting with adults and also by interacting with their physical surroundings. Thus, "Ready to Read" provides moms with tangible ways to engage their children in learning environments, making every outing or environment a creative learning experience. The Junior League also established a partnership with the Public Library System so that at each event, the Library would provide free library cards to families in attendance, bolstering their long-term access to reading materials and allowing moms access to continue learning with their child. This program enhances communication, school readiness, and whole-family literacy with a focus on training moms to empower them with the knowledge and skills to benefit their children.
Research has documented that self-esteem plays an important role in academic achievement. We also know that for many high school women, their appearance will directly impact their self-esteem. That is why our Clothe the Community Initiative emphasized providing new, name-brand clothing for our local clothes closet. We intend for our clothing closet to offer a sense of choice and independence, and to instill confidence. We believe, by doing so, that we empower young women to have the fortitude to do well in school, setting them up for success.
In addition, the League feels called to support the wellness of women both within our organization of more than 500 local women, and in the community-at-large. By utilizing professionals in many women's health areas, the League facilitates intentional conversations about the varying areas of a woman's physical, mental, and emotional health with women outside of the organization and connects these women with the longer-term resources they desire.
United Way of Central Florida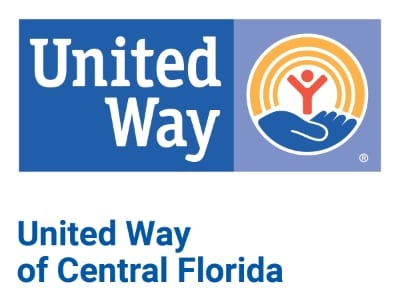 United Way of Central Florida enacts community change by amplifying donor dollars with local matches, convening partners to improve efficiency and brokering services that produce the best possible return on investment in the areas of most critical need. Through our seven community impact initiatives, United Way is working to disrupt the cycle of poverty in Central Florida.
United Way also recognizes that women and single female led households are more likely to need these services. According to United Way's ALICE (Asset Limited, Income Constrained, Employed) report, 40% of all female-headed households in Florida live below the poverty level. Additionally, nearly 40% of female-headed households in Florida fall within ALICE range (above the federal poverty level but below the level needed to make ends meet.) That means almost 80% of women heads-of-house are not in situations to sustain a comfortable life for their family and could benefit from United Way services.
1) Academic Achievement – UWCF invests in homework assistance, tutoring, mentoring and after school programs to increase academic achievement.
2) Early Childhood Education - Ensuring kids enter school with the skills they need to succeed is the cheapest, most effective and efficient way to improve high school graduation rates and job readiness.
3) Financial Stability – UWCF invests financial classes, tax prep and more to help families develop a budget and establish a savings account.
4) Health – UWCF works to improve our overall community health by reducing unnecessary ER visits, days in the hospital, psychiatric units and more.
5) Community Partnership School – Through a partnership with Central Florida Health Care, Heartland for Children, Polk County Public Schools and Southeastern University, UWCF has established a Community School in the Crystal Lake Neighborhood to provide a hub that includes a full-service clinic, financial education, academic support and more.
6) Basic Needs – UWCF is there when you need to stabilize a short-term crisis by providing critical interventions and referrals through our 211 referral service.
7) End Hunger - Our end hunger initiative has expanded to 21 locations and provides more than 10,000 people a month with free frozen meat, dry goods and fresh produce. An estimated 75% of clients are female.
Last year our seven initiatives served 60,886 individuals with 60% of our clients being female. Additionally, we served 5,000 families through our Polk County Unites COVID-19 financial assistance in 2020.
United Way of Central Florida's team consists of 28 employees 22 of which are women, and thrives under the capable leadership of women at many levels including the Chief Executive Officer Chief Financial Officer, VP of Marketing and VP of Resource Development. UWCF provides opportunities for professional development through internal team building programs like a DISC assessment training, collective leadership assessments, mindful leadership training and other group trainings. The leadership team encourages professional and personal development of all staff. We provide opportunities for our staff to participate in Leadership Lakeland, Leadership Polk and Leadership Hardee. Many staff also benefit from participation in programs through EMERGE, ENGAGE, ENDEVOR and Junior League. Additionally, we have had staff members complete CPA training, speaking, fundraising professional and marketing trainings.
In addition to our local training and leadership opportunities, staff also participate in state and international boards through United Way Worldwide including diversity, equity and inclusion and leadership development initiatives.
UWCF's community impact initiatives focus on many issues that are important to women and families. Through our partnership with agencies such as Women's Resource Center, Women's Care Center, the Salvation Army, Girls Inc, Campfire, Boy & Girls Clubs and more, we are making an impact on the health, education and financial stability of women and families throughout Polk, Hardee and Highlands counties.
Through volunteering, United Way helps women achieve their full leadership potential through opportunities to serve the community through our Young Leaders Society, Women United and many other volunteer committees. Women United boasts over 800 members who give of their time, talents and treasurers annually to improve lives and strengthen our community. This group provides women in our community the opportunity to give back and work with like-minded women.
Master Teachers provide intense on-the-job training for childcare paraprofessionals. They work side-by-side for 160 hours to model and practice skills consistent with accreditation standards established by the National Association for the Education of Young Children (NAEYC). Daily workshops and activities help to form appropriate practices in the areas of discipline, learning environments, interaction, lesson planning, age-appropriate activities, parent communication and more. Many of the professionals our master teachers work with are female.
Each year, community-minded employers identify key personnel to participate as Ambassadors in the annual United Way campaign. These individuals expand United Way's ability to support the organizations that conduct annual workplace campaigns. Ambassadors act as consultants, relationship builders and resource development professionals as well as inform and share with companies the United Way message through verbal and written communications. They will also interact with a variety of business and community leaders including CEOs and other senior level management, elected officials and leaders. In 2020, 100% of our program participants were female.
Through our annual workplace campaign, we engage over 300 businesses and work with thousands of volunteer campaign coordinators many of which are female.
United Way celebrates the work of women in our community and has awarded many of our top awards, Philanthropist of the Year, Outstanding Volunteer and Citizen of the Year, to women leaders over the years.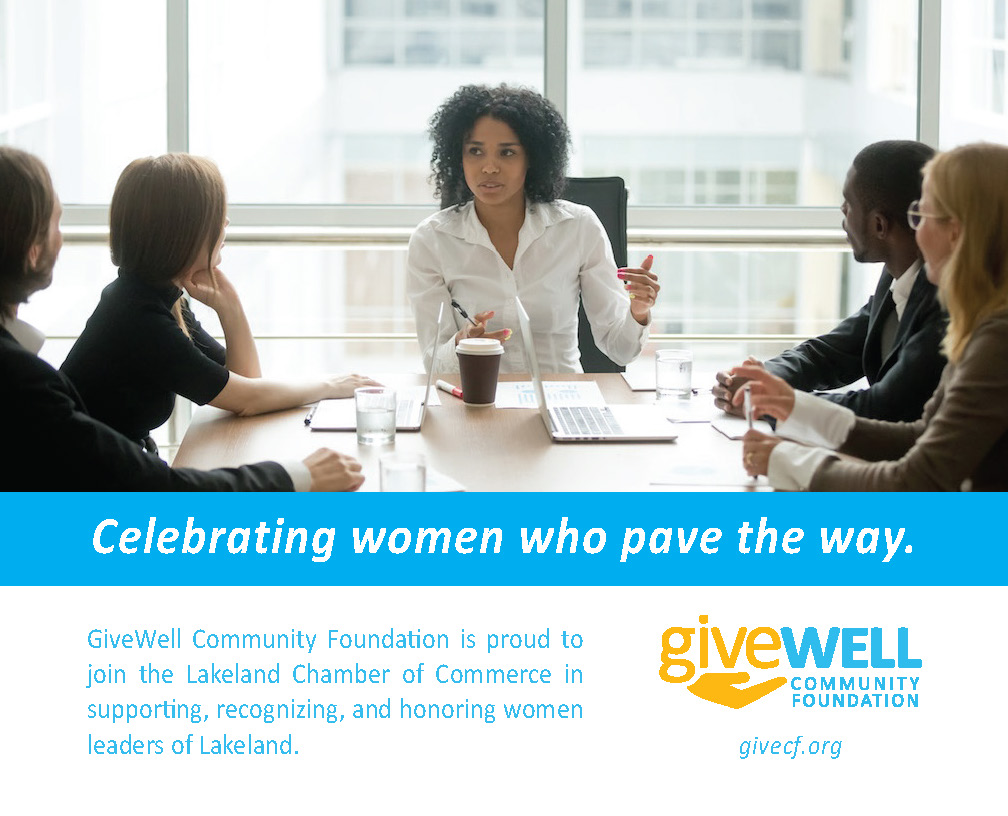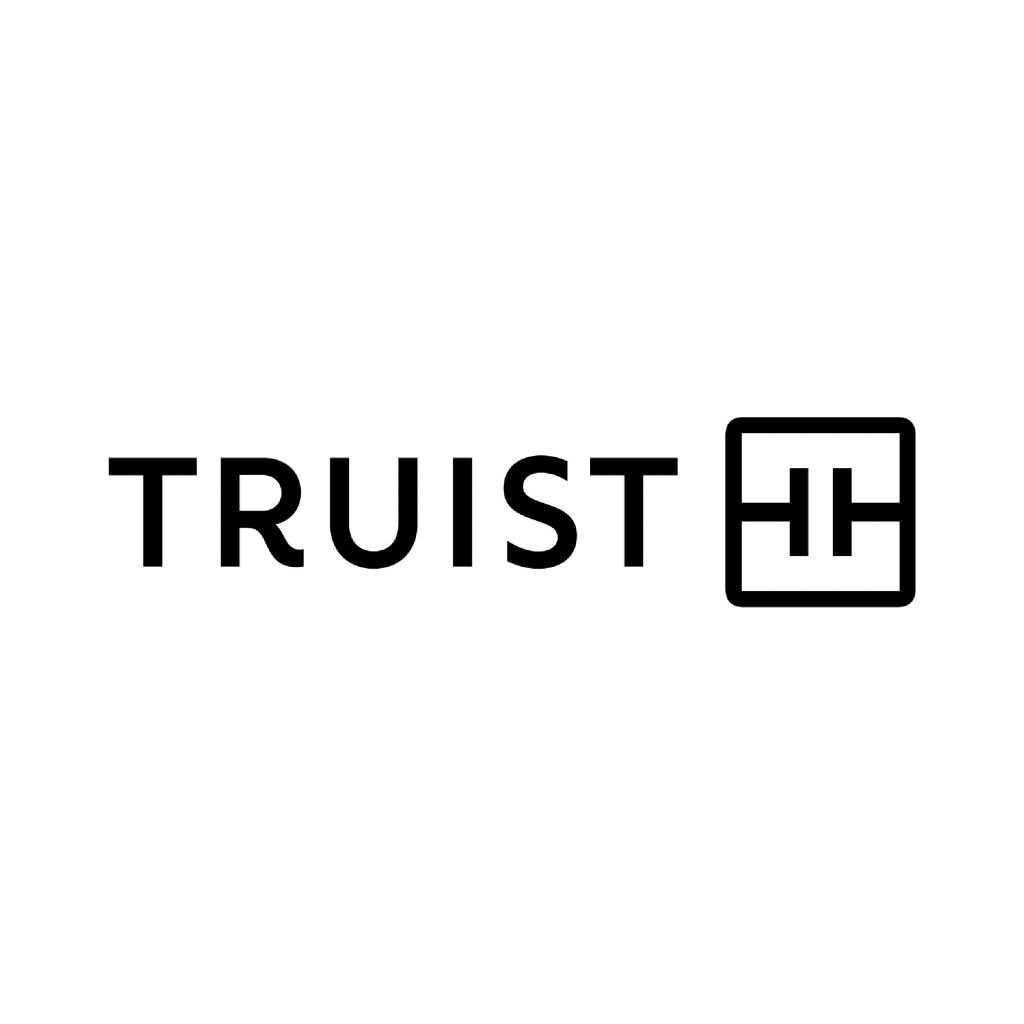 The Young Professionals Award Finalists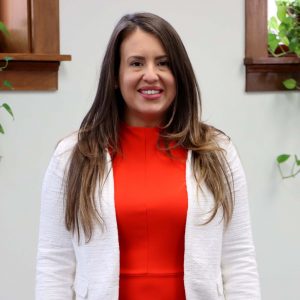 First-generation college student. Low-income. Child of parental loss. These are some of the terms that defined my childhood. My mother unexpectedly passed away at 29, leaving my father, a cable repairman, to raise a 2-year-old toddler (me) and an 11-month-old baby (my sister). Yet, with impressive resolve, my father relentlessly instilled a love of education, a commitment to excellence, and a positive outlook on life.
By the age of 30, I completed my Bachelors of Music in Vocal Performance, a Masters of Education in Higher Education and Student Affairs, a post-graduate Certificate in Collegiate Teaching, and a Ph.D. in Higher Education Administration. Throughout my educational journey, I have never stopped pursuing excellence. A disciplined, classically trained musician, I sought and obtained a spot in the highly-coved FSU vocal performance program. A top 5 nationally ranked college of music, only a handful of students each year were able to obtain (and keep) one of these performance-based seats. As a performer, I refined my skills in resiliency, humility, learning to take constructive criticism with grace, and instilling a drive for continual self-improvement. In my Master's program, I was awarded a fellowship, won a national case study competition, and was bestowed the graduate student of the year award. I completed my Ph.D. while working full-time, serving my community, performing with the Florida Orchestra, and through pregnancy/into the journey to motherhood, all while keeping a 4.0 GPA.
An innovative problem-solver, I have been fortunate to work for a variety of institutions that have allowed me to think outside of the box. A former mentor lovingly referred to me as a tornado- always working, moving, and shaking things up. At the University of South Florida, while serving as a Chemistry Advisor, I recognized that many students in the sciences were pursuing medical school and other health professions, but with few resources. After researching and taking the initiative to become a pre-health advisor through the National Association of Advisors of the Health Professions (NAAHP), an organization for which I now serve as one of 14 national Board members, I designed and presented a winning proposal to the college administration to create the USF Division of Health Professions Advising (DHPA). In my role as DHPA Co-Director, I developed all advising programs, services, staff trainings, etc., from the ground up. Later, Florida Southern College would ask me to join their institution to evaluate their STEM and pre-health needs. I proposed, and was approved to create, the FSC Health Professions & STEM Career Development Center. Under my tenure, FSC's pre-professional program acceptance rates to medical school went from 25% to 100% in a span of 5 years, and STEM employment post-graduation soared to 98.4%. In recognition of these, and other, successes, the FSC Cabinet asked that I spearhead a centralized, redesigned campus-wide career services effort under the title of Executive Director of Career Services. This transition has required me to critically analyze and lead another round of innovative restructuring, mission/vision realignment, staff expansion, and program redesign.
Immediately after moving to Lakeland in early 2015, I embedded myself into the local philanthropic community, falling in love with Lakeland in the process. Over the last 6 years of Lakeland residence, I am proud to have served the following organizations/roles:
Junior League of Greater Lakeland (JLGL): President (2021-2022), President-Elect (2020-2021), Treasurer (2019-2020), Bylaws Committee (2019-2021), Community Outreach Chair (2018-2019).
Explorations V Children's Museum (soon to be The Florida Children's Museum): Board of Directors (2017-present), Strategic Planning Committee (2020- present), Night at the Museum Co-Chair (2018-2019).
United Way of Central Florida: Young Leaders Society Member (2017-present), Young Leaders Society Steering Committee (2019- present)
Lakeland Area Chamber of Commerce: EMERGE Member (2019-2021), ATHENA Awards Planning Committee (2019, 2021), ATHENA Awards Planning Chair (2020)
Lakeland Economic Development Council (LEDC): High Skill Future Leaders Committee (2021- present)
Polk Academies Advisory Board Member (2019- present)
Polk Vision: Talent Pipeline Committee Member (2019- present), Committee on Higher Education Workforce Committee Member (2019- present)
First Steps Preschool, Parent-Teacher Organization (PTO) Vice President (2019-2020)
Outside of Lakeland, I serve as the Vice President of the Florida State University Young Alumni Council, perform with the Master Chorale of Tampa Bay, and previously served on the Board of Directors for the Tampa Bay Children's Chorus.
I am partial to organizations that support education in its various forms (music education, learning through play, literacy initiatives, etc.), as I credit much of my personal and professional successes to having access to strong educational experiences and a support systems that celebrated academic achievement. Thus, many of the organizations that I support also share these values. Within the Junior League, I have the privilege of championing numerous literacy initiatives, including World of Reading, Ready to Read, and Reading is Fundamental. Through these programs, the JGL has distributed more than one million books to local elementary school students, reaching over 10,000 families annually. Just recently, we partnered with 'Called to Serve Farmworkers Ministries' to create mobile libraries stocked with Spanish and English language early literacy books and snacks.
I believe a great leader is steeped in their community with their ears constantly to the ground, providing an opportunity to recognize and build productive partnerships. A few years ago, I presented an opportunity for the JLGL and Exploration's V to partner on Children's Fest in Munn Park. This JLGL sponsorship provided the first entirely free Children's Fest event at Exploration V Children's museum, attended by over 2,700, of which 800+ indicated they could not have afforded to attend without our sponsorship.
For my efforts, I have received the Bridge to the Community Award in 2019, which recognizes a member of the Junior League who forges partnerships across community organizations and members for the betterment of their communities. In 2020, I was accepted into Leadership Lakeland Class XXXVIII, and most recently, I was selected as a Notable Nole, awarded to Florida State University alumni under 35 with outstanding professional and community accomplishments.
As a career development professional, I work tirelessly to support the professional advancement of my students, many of which are women. Today's young adults are under intense pressure to succeed, and the pandemic has presented new, stressful barriers to employment and graduate school. Many times, my role is that of a supporter and coach. Through continual mentorship, I am able to equip my students at Florida Southern College to make strong choices during their academic careers and into their professional endeavors. In 2019, I was humbled to receive the Spirit of the Cornerstone Award, voted on by the students in recognition of my efforts. Outside of my role at FSC, I volunteer as a Florida State University ProfessioNole mentor, where I have matched with two current female undergraduates and provide them with onging, virtual mentorship and career advice. As a first-generation college student, I intimately understand the value of a mentor who can share crucial insights and advice. Recently, the Florida State University Alumni Association asked me to serve as a first-generation guest speaker, sharing my professional experiences and lessons with other first-generation students.
I believe strongly in Sanford's (1967) theory of challenge & support. Sanford's theory states that challenges are necessary and unavoidable, but rather than attempting to eliminate them, our role is to support others through these challenges (Sanford, 1967). When I think of my ability to assist women reach their full career potential through a lens of challenge and support, one particular mentee always comes to mind: Annabelle Rosenthal (personal information used with permission). Annabelle entered Florida Southern College with an ambitious goal- to graduate college and start medical school in only 2 years, at the age of 20. We worked together extensively, celebrating her successes, working through difficult family situations, and providing encouragement when times were challenging. Not only was Annabelle successful in obtaining acceptance to medical school, but she was the recipient of a 60% scholarship, the highest awarded by the FSU College of Medicine (and which is only given to two incoming students per year).
As Executive Director of Career Services, I not only have an opportunity to mentor students, but also the female staff in my office, who make up 83% of our career services team. I am passionate about providing opportunities for women to excel personally and professionally. That is why I encourage my team to obtain additional certifications and trainings. Through this lens, my team members have obtained safe zone ally certifications, strong certifications, excel certifications, and we will all soon begin an extensive program to become Board Certified Coaches (BCC).
Additionally, as the President of the Junior League of Greater Lakeland, I have opted to swap every other monthly general membership meeting (a.k.a. business meeting) to a Leadership Development Night. This three-part series will ensure that all members of the Junior League of Greater Lakeland have an opportunity to participate in trainings on becoming a leader within and outside of the league and will culminate in a leadership certificate.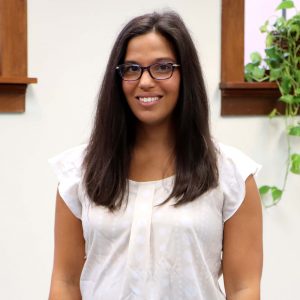 I completed law school in the top 6% of my class at the University of Florida. During my tenure at the University of Florida, I achieved 3 book awards (which signifies receiving the highest grade in the class). I served 3 semesters as a Certified Legal Intern, which allowed me to begin practicing law while still attending school. Upon graduation, I was honored to be selected to join the Order of the Coif, which is a society encouraging excellence in the legal profession.
I began work with Sessums Law Group, and during my tenure there the firm has been named one of the Best Law Firms in America. I have supported many clients through their divorce, custody, and civil litigation matters. In 2015, I attended and completed the American Academy of Matrimonial Lawyers Associate Institute, a program for family law associates to continue their education and to hone in on complex family law issues.
In collaboration with several other legal professionals in our office, I prepared a Best Practice Manual to guide the practice of our law firm and to ensure that the firm runs smoothly and that we are consistently achieving excellence for our clients. This task required both initiative and creativity, as it required me to work through many issues that we see daily in our field and determine, through collaboration with others, the best manner in which to address these issues to best serve our clients and our staff.
I have successfully prepared and provided litigation support in dozens of high level trials involving high value marital estates and complex family law litigation. Rather than sending our clients to a separate law firm for appeals, we represent our clients in appellate matters as well. I have penned dozens of appellate briefs, including a brief for the Florida Supreme Court.
In 2020, I expanded my practice to include a mediation practice wherein I assist families in resolving their legal disputes outside of the courtroom. As a mediator, I am able to use not only my legal skills, but also my leadership and interpersonal communication skills to bring two opposing sides together and find common ground. This truly is my professional passion. It has taken great initiative to start a mediation practice as a young lawyer from the ground up.
I am a member of the Family Law Section of the Florida Bar as well as the Polk Association for Women Lawyers.
Since moving to Lakeland in 2013, I have been actively involved in community leadership. I joined the Board of Directors of Explorations V Children's Museum in 2013. During my tenure on the Board of Explorations V, I have served as Chair of Night at the Museum (2017 and 2020-21); Secretary (2016 and 2019-20); Vice President (2017 and 2021); and Membership Chair (2020-2021). I have also been actively involved in rewriting the Bylaws of Explorations V. I have led the Museum as we make the transition from our current location in downtown Lakeland to our new state of the art facility at Bonnet Springs Park, slated to open in 2022.
I am an active supporter of the United Way of Central Florida. I am an active member of the Young Leaders Society and serve on the steering committee of Women United, as well as the Women United volunteering subcommittee. Through my involvement in the United Way, I am able to support United Way's initiatives in improving lives and strengthening our community. Through my work with Women United, I am actively engaged in assisting women in becoming more involved with the United Way. Specifically through my work on the volunteering subcommittee, my role is to develop volunteer opportunities for our Women United members, including being a bridge between Women United and other members of our community. One new initiative we hope to achieve this year is to partner our Women United members with young women in our community who are in need of mentorship.
I have been actively involved in the Junior League of Greater Lakeland since 2014. I have served as Reading is Fundamental Chair (2016-17; 2019-20); Assistant Community Vice President (2020-21); and Community Vice President (2021-22). I have also served on numerous committees; including most recently the Bylaws Committee. Through my work with the Junior League, I am actively involved in developing women leaders in our community and partnering with other community organizations to ensure that our members are engaged in the betterment of our community.
Finally, I am an active member of Lake Morton Community Church. I have been actively involved as Deaconess, our women's ministry, as well as an active member of our Missions Committee.
I have actively assisted women in achieving their full leadership potential through my involvement in the Junior League of Greater Lakeland. As a multi-time chair of Reading is Fundamental, I have led committees of women to expand their leadership skills. As chair, I worked with each individual committee member as each member worked with an individual school to coordinate free, new book distributions to every child in 8-10 elementary schools per year. I have also assisted women in achieving their full leadership potential through my role as assistant Community Vice President and presently as Community Vice President of the Junior League. I now oversee and work with the chairs of all of our community initiatives and work closely with each women to encourage her leadership. The League, through our Board (of which I am a member), is focused this year on leadership development in our membership.
I have also demonstrated support for personal and professional advancement of women. Regarding personal advancement, a large part of my personal role as a woman is as a mother. I do not believe this should be discounted. Mothering is not a task that all women take on, but it is critical in our society and it is a hugely important role in the personal development of many women. I have supported mothers often in my personal life, providing guidance and support when tricky moments arise.
This year, I am working to support the personal and professional advancement of young women in our community by developing a partnership between Women United and other community organizations. The goal is to create a mentoring program where members of our Women United community are able to provide mentorship to young women in our community to assist them in preparing for their personal and professional futures.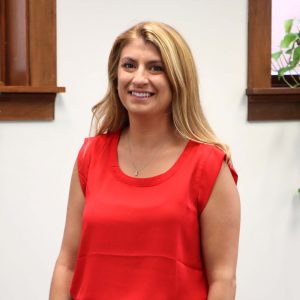 As a professional, I feel accomplished in my field each day, whether it is a good day or a bad day. Every day is an opportunity to make a difference in the lives of others. I began my professional placement two days after receiving my bachelor's degree in Psychology Child-Life, with a concentration in Child Development. I was blessed to complete my final semester at Utica College, and benefited from a forty-hour a week internship at Pace Center for Girls, Polk from January-May 2010. Throughout the last decade, I have progressed through various roles in the social services department at Pace Center for Girls. After my internship, I accepted the position of Day Counselor and served the day program girls and their families. My role was changing the trajectory of the girls' lives over this time. Afterward, I became the Transitions Counselor which helped each girl plan for life beyond Pace and provided support for them once their Pace journey came to an end. I also visited them regularly at their zoned school while advocating for their needs at their placements. An opportunity became available in 2015 where I transitioned to my current role as an Outreach Counselor. This position has been the most exciting and rewarding. I get to share what Pace has to offer with others and meet members of our community to help them understand the services that Pace provides. I facilitate the intake process with a potential girl and her family which helps determine her eligibility. It is an honor to be a part of her transformation and celebrate her successes throughout her journey. My excellent creativity and initiative shines through our retention efforts with the girls and staff. Examples of this are implementing rewards and positive reinforcements to celebrate milestones and accomplishments. It is also my responsibility to work cohesively with our Special Projects Associate to assist with our social media correspondence by highlighting girl and staff accomplishments and to increase awareness of our organization.
As long as I can remember, I have had a heart for volunteering. I learned from an early age, that by giving back to a community and helping without expecting anything in return is one of the best ways to support others. Leading others to share the heart of volunteering is instrumental while striving to achieve our dreams for the community. I am a helper, responder, and doer. As I continue to grow as a leader, I take pride in my efforts to empower a diverse group of women to realize their full overall potential. In return it supports the causes we are passionate about serving. Over the last ten years living in Lakeland, I have served as a member of the GFWC Junior Woman's Club of Lakeland, held two officer positions, and currently serve as the President. Junior Woman's Club helps with hands-on and monetary donations through fundraising efforts to serve local organizations which include, but are not limited to: Interact Alliance, Heather's Hope, Valentine and Christmas wreaths for Veterans, VISTE, Pace Center for Girls, Polk, Camp Fire USA, Girls and Boy Scouts, Soles for Souls, Recycling and Living Green Efforts, Ronald McDonald House, LOBO Ranch, Migrant Ministries, local teachers and classrooms, Boxer Rescue, SPCA, Beagle Rescue of Tampa Bay, Operation Smile, USO, Guardian ad Litem, Heartland for Children, Kids Pack, One More Child and Toys for Tots.
Additionally, I am leading Polk County Teen Pregnancy Prevention Alliance for a second year as President and was recently nominated to serve a third year. The mission of the Polk County Teen Pregnancy Prevention Alliance is to reduce the risk of pregnancy in Polk County through the collaboration of agencies and the empowerment of our youth and community. Polk TPPA is committed to creating an environment that supports parents and empowers youth to maximize their potential without the limitations imposed by pregnancy, childbearing, and parenting. By orchestrating small and large events, the goal is to raise awareness of the mission to teenagers and their parents in Polk County.
I celebrate the small, big, and mighty accomplishments of our members of all organizations. I believe that if we all continue to lift and acknowledge others, we will grow indefinitely with overflowing, servant hearts.
As a Junior Woman's Club of Lakeland member and officer, I oversee membership and recruiting. New members join our club and I make an honest effort to help them feel welcome. While we also learn their skills and how we can highlight their talents while emphasizing their passions. Over the past few years, three new ladies hold three of the five officer roles since their installment as new members. We have had a successful board thus far by leading fundraising efforts while navigating through a global pandemic to keep up team morale and participation. The Junior Woman's Club of Lakeland has collectively completed over 1,000 volunteer hours since January 1, 2020. We just celebrated our Christmas in July Event and collected shoes for PCSB T.A.S.S.L.E program , as well as, partake in a deciation Holly Lane, former Executive Director and long time Jr who passed away in Spring of 2019. We will also install four additional members while enjoying fellowship, volunteering, and more. In August, we are hosting an Open house whereby the Polk County Sheriff's Department will teach members and other women in the community a self-safety and self-defense course in early October. I believe when you empower a woman to recognize her strengths, she can take on meaningful tasks and make a huge difference in the world around her. Established over 60 years ago, we are small but mighty group of dedicated woman living out the volunteer spirit.
I have devoted myself to excellence in my field since law school. I graduated first in my class, was on law review, and subsequently finished in the top 5 of all test takers on the Florida Bar Exam in 2012. Since becoming an attorney I have focused my practice on complex civil litigation, a challenging area of the law to practice. I have continued in this field while also raising three young daughters (aged 7, 5, and 3) and while also giving back to my community. In 2019, after practicing for approximately seven years in a civil litigation firm in Bartow, I decided to partner with my mentor from law school and open Southern Atlantic Law Group, PLLC. We have an office in St. Augustine, run by my partner, Tracy Markham, and an office in Winter Haven, which I opened. I was excited to open a law firm with another female attorney, as a criticism often posed to the legal profession is the lack of women in leadership roles. When I opened my law firm, we did not yet have a single client lined up. In the past two years, I brought on another attorney, my husband Nick, and two support staff. Our firm has grown and flourished and has really begun to serve Winter Haven in a meaningful way. Although our firm handles various types of civil litigation, we primarily focus on business litigation. I have enjoyed the opportunity to represent businesses and business owners in our community. This area of the law is also one in which there are not, in my opinion, as many female attorneys as male attorneys, and so I view my work in this area as a great opportunity to change this dynamic.
I have been and am involved in many organizations focused on improving the quality of life in the community. I am a founding member of the Polk Association for Women Lawyers ("PAWL"), which is an organization comprised of female attorneys focused on promoting gender equality in the practice of law and in serving both our legal community and the community at large. I have served continuously on the Board since its inception in 2017 in the roles of Vice-President, President-Elect, Immediate Past-President, and Social Media Director. On average PAWL hosts or puts on one event per month, and many of these events have been geared to serve the community. A few examples are hosting high school mock trial competitions so the schools in our region can compete and quality for a national competition, organizing drives such as hurricane donation relief and back to school drives, organizing and hosting holiday parties at local shelters, and pairing with various local organizations to help serve our community. Through my work on PAWL I have become friends with numerous attorneys in our community, and I have made myself available to mentor other attorneys who have less experience in civil litigation than I do. Although as attorneys our time is our most valuable commodity, I make it a point to make the time to help other attorneys with questions, and provide any resources I can to help them navigate through the practice of law as they grow and develop in their careers. I also serve our community through my involvement at a state-wide level with the Florida Bar. Because Polk County is considered "small" in comparison to other areas of the state, the interests of our legal community can often be overlooked at the state-wide level. I have focused on becoming involved with the Florida Bar, through service on various committees, to ensure our community is well-represented and has a voice at the table when decisions that impact our profession are made at a state-wide level. Presently I serve on three Florida Bar committees: the Constitutional Judiciary Committee, the Voluntary Bar Liaison Committee, and the Standing Committee on Professionalism. I take pride in the work I do through these committees, as well as PAWL, and believe I serve the needs of our community through this service. I also have been a member of the Tenth Circuit (which covers Polk, Highlands, and Hardee counties) Judicial Nominating Commission ("JNC") since 2018. I was appointed first by Governor Scott, and then reappointed by Governor Desantis. The role of the JNC is to convene when there is a judicial vacancy that is not subject to an election, vet and interview applicants, and certify a list of names to the Governor from which he appoints an individual for the vacancy. I have served as Vice-Chair (1 year) and Chair (2 years) during my time on the JNC, and believe the JNC provides a great service to the community.
As stated above, in addition to pursuing individual professional success, I have also focused on helping other women achieve professional leadership and have served and continue to serve as a mentor to other attorneys that are trying to develop as civil litigation attorneys. Through my role as a founding member of PAWL I have encouraged and promoted other women not only to attain leadership positions with PAWL, but on state-wide committees with the Florida Bar and the Florida Association for Women Lawyers. I have written countless letters of recommendation in support of other women seeking to attain appointment to such committees, and continue to encourage women in the community to pursue leadership roles at both the local and state-wide levels. I have also made myself available to female attorneys in the community who need mentorship, including taking phone calls and emails with substantive and procedural questions, and often providing resources and examples of work I have done in the area to serve as a starting base for someone who has never encountered that issue before.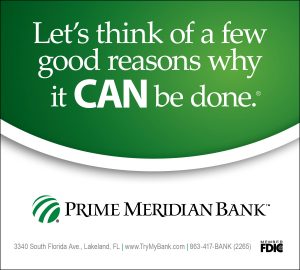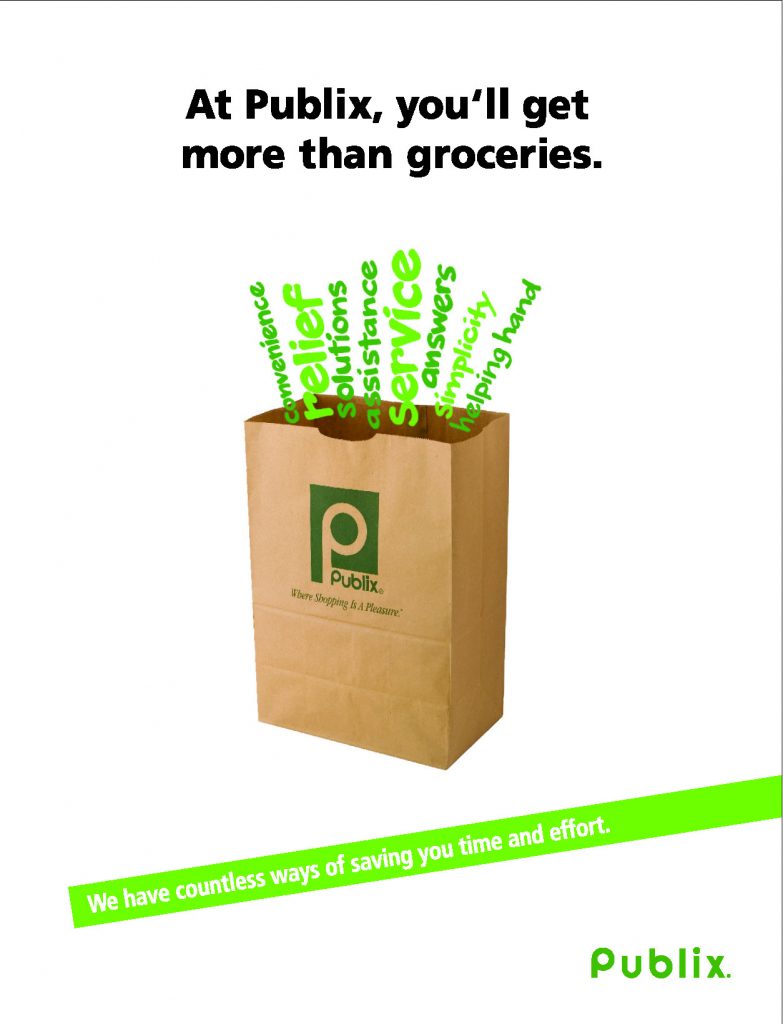 The Leadership Award Finalists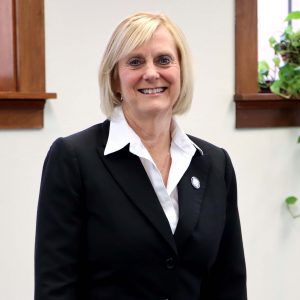 I was fortunate to find my calling for government accounting early in my career and have dedicated myself to serving Polk County in this capacity for nearly four decades.
I am a certified public accountant and have worked in the Polk Clerk's office for more than 35 years. I was elected Clerk of the Circuit Court & Comptroller in August 2012 and am now serving my third term. I also have the honor of being the first female Clerk elected in Polk County.
Status quo has never been an option in my book. I am continuously working to further my service to Polk and operate at the highest level of professional excellence. For more than two decades, my office has earned awards of excellence for the financial reports that we produce each year. These awards are the highest form of recognition in government accounting. Along with this, I have established a Department of Inspector General. The purpose is to strengthen public trust in local government by detecting, preventing, and eliminating fraud, waste, and abuse of county government resources, and guardianship assets. The department earned its first accreditation in 2015 and has since earned two re-accreditations. My office was the third Clerks office in the state to achieve this accreditation and only five Clerk offices total are accreditated. This accreditation assures the community that my office maintains the highest level of credentials.
I am committed to being an active leader in state-level efforts to ensure that the Clerk's role is shaped to best serve its communities and to ensure Polk County has the representation needed for greater opportunities. I am a past president of the statewide Florida Court Clerks and Comptroller association (FCCC). I currently serve on its Board of Directors and seven other committees. I also serve on the executive council of the Clerks of Court Operations Corporation (CCOC), the budget authority for all 67 clerks, and Florida Courts E-Filing Authority.
Along with this, I was recently appointed by Florida Supreme Court Chief Justice Charles Canady to the Workgroup on the Continuity of Court Operations and Proceedings During and After COVID-19. The order for this group was to recommend ways for the courts to navigate the pandemic and implement a staged return to full operations. This was no small order and the group worked extensive hours to ensure safe operations and citizens' access to justice.
A thought that has always stuck with me comes from Winston Churchill, who said, "We make a living by what we get, but we make a life by what we give."
This principle has guided much of how I live my life. I chose to build my career in government because it's more than a job, it's a community service. Every day I get to serve my community and contribute to making Polk a better place. My service doesn't stop with my office though. I wholeheartedly serve several organizations. I am a member of the United Way of Central Florida Campaign Cabinet and work to broaden the organization's reach in the community. I am also the chair of Polk Vision and have served on the Government Team for nearly 10 years. I taught as an adjunct professor at Florida Southern College and have been a longtime supporter of Boxer Rescue efforts and Paint Your Heart Out Lakeland. I am an alumna of Leadership Lakeland and Leadership Polk, and I was honored to receive the Distinguished Leadership Polk Alumni Award in 2019. Along with this, I serve as the Day Chair for Government Day for both Leadership Lakeland and Leadership Polk.
I actively support many other causes in the community including, holiday food drives for various organizations, toy drives for Rudolph Roundup and Toys for Tots, distribute Christmas cards to the elderly at The Rohr and VISTE, and Christmas carol at The Rohr Home.
Giving back is not something that happens by accident. It requires intention and commitment. Upon becoming Clerk, I made it a priority to constantly improve things that are within my reach. My office is responsible for processing injunctions for protection, often referred to as restraining orders. Every November, I join with national efforts to fundraise and bring greater awareness to domestic violence resources. I have also supported One Billion Rising and its efforts to end violence against women. I have been a long-time supporter of Junior Achievement and have made youth civic education a priority. I actively provide tours and other educational opportunities to youth programs throughout the county to teach our future leaders about their government and courts.
It's important to me to empower my staff to continuously grow and advance in their careers. I offer tuition reimbursement for employees wishing to further their education. I also have a mentor program that pairs employees with a mentor within the office to help them grow. Along with this, I provide support for professional development training and association memberships.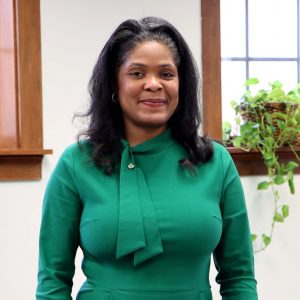 I've been President & CEO for CareerSource Polk since September 2006. Having only been with the organization for 3 years, I was asked to consider applying the position of CEO. Upon inquiry of why I would even be considered over existing personnel, many of whom possessed over 25 years' experience in the field, I was told I brought innovation, energy, a strong work ethic, eagerness to assume any responsibilities and a strong commitment to excellence. In 3 years, I created curriculum for cross training staff, I was charged with enhancing partner engagement and finding opportunities to generate revenue. I revamped Partner meetings and made it nearly impossible for our partners not to engage. We went from having quarterly partner meetings to monthly meetings with full attendance and partners began to bring additional staff. While the revamp was not creative for me, it proved new, fun, engaging, productive, and beneficial for all involved. The delivery method demonstrated partner value and their role in ensuring our collective success.
I am self-aware, recognizing my strengths and my opportunities for improvement. For me, excellence begins with realizing when I need help and not being afraid to show or admit what I do not know. Through this process, I have learned and continue to learn a great deal from other professionals, and I do not hesitate to recognize them for their contributions to my ongoing growth and development. As a result of my quest for excellence, I pay attention to detail, I read, research, and relish every opportunity to glean wisdom from a diverse group of individuals. Over my years in workforce development, I have created and implemented initiatives that have arrested the attention of many including, my colleagues across the state, the region and nation. Some of these initiatives include P5X- an intense job preparation and placement program engaging over 200 partners and over 1200 job seekers. This proved to be one of the most successful initiatives of its' kind in Florida. Another highly successful initiative I created was Race-to-Place, where I set a community goal of placing 10,000 Polk County residents into jobs in 6 months, during a bad economy. This initiative commanded the attention of the Governor who came to Polk to figure how we made this happen during the most challenging time in our economy and to bestow upon me the Governors' Business Ambassador Award. I created the Gentleman's Institute to address a need for better preparing young minority men for the workforce, later morphing into a program designed to meet the need for all young men from all walks of life. I'm highly sought after to assist in replicating this program, not only across Polk but around the nation.
Finally, I have generated over $3.5million in unrestricted revenue. For a 501c3, whose budget is mainly federal funds, generating this type of revenue not easily achievable.
Over the time that I have been in Lakeland/Polk, I have served the community in as many ways as possible. My life's goal after having children has been to demonstrate my commitment through my actions. I have accommodated numerous requests to speak to our community's youth as well as to business professionals outside of my job. I have served in my church, New Bethel AME Church of Lakeland on a number of planning committee as well as the Board of Trustees, Steward Board, sang in the Harambee Choir with my melodic voice and served and created many Women's Day programs. I have worked with youth through sports (boys and girls), raised money to keep youth engaged in productive activities, personally donated over $100,000 to programs designed to help youth and women in need of support (including George Jenkins High School, New Bethel AME Church fundraisers, Travel Sports Teams, ALPI, United Way of Central Florida, Central Florida Speech & Hearing, CareerSource Polk, and many others). I have mentored young ladies (middle and high school) since I moved to the Lakeland Community in 1996.
I have served or am currently serving on numerous boards to enhance the quality of life for Polk County residents. These include Agricultural & Labor Program, Inc. Board -working with low income individuals since 2015
Bartow Regional Medical Center Advisory Board - 3yrs
Early Learning Coalition - since 2006 -focuses on early education and care.
Heartland for Children - since 2020 - focusing on the wellbeing of children, foster care, and adoption.
PC Citizens Healthcare Oversight Committee since 2005 - focuses on indigent healthcare
Lakeland Regional Health CEO Advisory Board - 3 years - focused on quality care for patients
Lift Lakeland Leadership Council since 2021 - Mentoring initiative
Local Coordinating Board for Transportation Disadvantaged - Since 2018
Polk County Continuum of Care since 2019 - Homeless
Polk Vision Talent Pipeline Team
Public Safety Coordinating Council
The Lakeland Rotary Club
I take my role as a leader in my community seriously and work diligently to advance the efforts of these organizations to the greater community.
Nearly every board I've served on, I've been elevated to executive level. I can only assume it is because I don't mind taking initiative.
Working with and supporting women has been my passion since college, when my mentor, Dr. Brenda Richardson, Director of the Holmes Center for Cultural Diversity saw fit to take me under her wing to contribute to my growth and development. It is because of her, Alice Campbell (my deceased mother), Marilyn Crouther and Jean King (my two sisters), Dr. Eileen Holden (former Polk State College President), Dr. Mary Howard Hamilton (faculty at University of Florida), Fannie Beasley (Church mother), Brenda Lewis (Florida Southern College), Dr. Phyllis Watson (Lakeland Regional, my former Board Chair), Katrina Lunsford (Fifth Third Bank, my former Board Chair), and so many others that I have such strong convictions of helping women succeed.
In addition to taking on a mentor role for young ladies in my family, I have come to realize that it is not only young women who seek assistance and guidance from professional leaders. As a result, I have obliged the request of 6 female professionals/executives (must remain nameless) within the Lakeland/Polk County Community to serve as a Mentor or Executive Coach. Through these relationships, I have witnessed an exchange of genuine support and challenge as we collaborate in a safe environment to refine our skills and refocus our efforts on grooming young ladies for success.
I have also assumed the role of mentor to 5 young ladies/students (Shante, Nadia, Iris, Raani, and Makayla) across Polk whom I engage to assess goals, help to chart paths and serve as a listening ear to support when needed.
I recognize that through these mentoring relationships, my growth has been enhanced so it is not a one-way street.
Though this may not be of exact relevance to this application, I would be remiss not to mention that my and my husband's work with preparing and grooming young men serves as a tremendous support for their single mothers. So, while not directly serving as a stated mentor for some of the single mothers whose sons we encourage, support, lift in prayer and attempt to protect from the temptations that would cause one to deviate from a positive and productive path, we do value and recognize the impact it has on their mother's peace of mind and appreciation for the support.
Some results derived from our mentor mentee relations include:
1 professional mentee receiving a highly desired promotion
3 professional mentees becoming entrepreneurs and learning how and successfully to pursue contracts
1 professional mentee working successfully through challenges of taking on a new role and garnering the support of skeptical leadership.
1 professional mentee being coached and provided new leadership opportunities to learn to value individual experiences.
With regard to the younger group of young ladies, the focus has been on self-esteem, self-respect, grooming, leading and building confidence. These areas have been enhanced through supporting and encouraging public speaking opportunities, taking the initiative to reach out to colleges and shadowing professionals serving in careers that each wish to pursue, understanding the importance of articulation and good time management.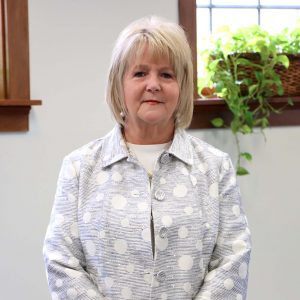 I have a strong passion for leadership and lead by example. I have been most fortunate to have the opportunity to be in leadership for over 33 years in Polk County. My 28-year career with State Farm Insurance allowed me to wear several leadership hats. It included the Life and Health Company for 18 years and the Credit Union Manager for 9 years before taking the leap of faith in January 2014 to be the CEO of Central Florida Health Care.
As the CEO for Central Florida Health Care (CFHC), I am committed to lead our organization of 487 employees by following our mission to: Improve Health, Enhance Quality of Life, Create Strong Solid Partnerships and Focus on Excellence.
I have created a strong senior management team that shares my vision for growth, passion to serve and dedication to make a difference in our community. Under my leadership, we now have 14 medical and dental clinics providing a patient centered medical home to over 56,000 patients. With that growth, we have added over 280 employees, grown from a $14 million to a $52 million-dollar organization by focusing on the needs of our community.
As the leader of a federally qualified health center (FQHC) that provides services to the uninsured, underinsured, Medicaid and Medicare as well as insured patients it's crucial to strive for excellence. Under my leadership, we received a perfect score from HRSA (Health Resources and Services Administration) during our last on-site audit which is only accomplished by 2% of the FQHC's countrywide. Most recently, CFHC had an outstanding site visit with four noted best practices. As a Joint Commission accredited organization, we have received superior audits demonstrating excellence in all categories.
My goals and objectives for our organization are to focus on helping our community that greatly needs us. Every person deserves health care and we turn no-one away regardless of their ability to pay. I have created strong solid partnerships within our community so that we all can focus on the overall health and wellness of our community. With our partnership with Bay Care/Winter Haven Hospital for a medical residency program and have medical residents working in rotation with our medical providers.
With a continued vision for growth, we are finalizing our plans for a new 4 story clinic in Lakeland to include one of my passions – a diabetes center of excellence to work with our diabetic population. This expansion will also include a new Dental Residency program which is greatly needed in Polk County.
I am truly blessed to lead an incredible organization. I am known to always say yes – we can do that! As the CEO - I will continue lead and focus on the needs in our community.
As the CEO, my focus is to always provide quality health, dental and mental health services in our community. We have added new community health centers throughout Polk County and created strong partnerships with Peace River Center, Tri-County Human Services, Florida Department of Health, Lakeland Volunteers of Medicine, Haley Center, We Care of Central Florida, and all local hospitals to ensure that we are committed to the health and wellness of our community.
As part of the vision for the Community Partnership School (CPS), CFHC has a community health center at Crystal Lake Elementary providing medical, dental, and nutritional classes to the community and students. I serve on the Crystal Lake Upper Cabinet partnering with the United Way of Central Florida, Polk County School Board, Heartland for Children, Southeastern University and Polk Vision.
I served as the Chairperson for the Polk County ½ cent sales tax initiative with other Polk County Leaders to ensure that the ½ cent sales tax passed. The vote passed by 69% for 25 more years. It was a great accomplishment for Polk County.
In continuing our partnership and commitment with the Polk County Indigent Health Care Division, we added our fourth clinic in Lakeland to provide adult dental services. CFHC is a recipient of funding to ensure that we are taking care of those individuals who are 200% and below the federal poverty level. This commitment for services is provided in all 12 of our Polk County Clinics.
I am committed to community leadership and building relationships to ensure that we focus on excellence and quality of life. I served on CFHC's board of directors (5 years) before becoming the CEO. I currently serve on the United Way Board of Directors (3 years), United Way Health Steering Committee (4 years), United Way Upper Cabinet (2 years), Florida Association of Community Health Centers board member (6 years), Ridge Career Center Student Advisory Council (2 years), Crystal Lake Elementary Upper Cabinet Member (2 years).
CFHC leads the End Hunger Initiative (George Jenkins Foundation) for 10 locations throughout Polk County providing over 200 families food every two weeks. Through the United Way, we received provided $1 million dollars to help families that have lost wages due to COVID-19 of which these services are being providing at all our Polk County Clinics by our navigators/case managers.
During COVID-19 pandemic, CFHC has provided over 25,000 screening, testing and education at all our clinics and with our mobile units in areas of greatest need. We also provide vaccinations at all our clinics and on our mobile unit daily to provide these services.
My desire and commitment to serving on various boards and committees is a priority and a heartfelt responsibility. I see it as not only important but necessary to ensure the on-going success of our community. Building strong partnerships and relationships with community leaders, agencies and organizations will be my continued focus in my role as the CEO of CFHC.
During my 34 years in leadership in Polk County, I have been actively involved in mentoring many women throughout my career at both State Farm Insurance Company and Central Florida Health Care. That passion to help others started at a very young age of 11 when my mother passed away at age 39 from ovarian cancer. I took on the role of "mother" to my 8-year-old sister and 3-year-old brother – knowing in my heart that I could do it. Lessons to learn at an early age but it allowed me to grow up quickly and I knew at a very young age that I wanted to mentor and help others achieve their goals.
At State Farm, I lead a mentoring group for many years that focused on working with women to provide leadership growth and opportunities within State Farm. This focus group met monthly to help women work on leadership skills, educational advancement, interviewing skills, confidence and skills to help them advance.
One of my most proud mentoring accomplishments was working with a young woman in a support level position to provide her with the confidence to pursue her college degree. She was a single mom and struggled with believing in herself. With hard work, perseverance and my on-going push to help her succeed, she accomplished her dream, earned her degree and is now in upper management at State Farm.
I have had the opportunity to work with many women in my career, both formally and informally on helping them build confidence to pursue their dreams. At State Farm and Central Florida Health Care, I have mentored many women to believe in themselves and follow their dreams to be the best they can be! Over the last six years at CFHC, I have had the pleasure to work with many women to success from support level positions to supervisors and directors of our organization.
In my position, it is so important to see talent and help build on that talent. Over the last few years, I have been instrumental in providing leadership training in our organization to see women pursue their education and be promoted within our organization.
In 2019, we had a vacancy for our Chief Medical Officer which leads our physicians, APRN's and oversees all clinical staff. As a leader, I know the importance of having the right people in the right place for your organization to be successful. I knew who I wanted and who would be the best fit as the CMO for CFHC.
With many hours of meetings, conversations, mentoring and never giving up – I was able to hire the very best Chief Medical Officer for our organization. She says every day – I wasn't sure I could do this, but I am so glad I am on your team – leading and providing great leadership to our clinical team! She is one of my proudest accomplishments.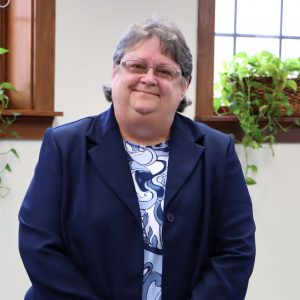 I have always been a member and participant in our state and national CPA organizations and have served on committees (including as chair) for planning continuing education conferences for our state society. I have also made sure to give back to my local community by serving on many local not-for-profit boards. In serving on these boards, I was availed to opportunities to help facilitate and annually teach a board member training program to three different local chamber's young professionals. I helped develop and launch a Legacy program within our Leadership Lakeland Alumni's association to ensure future funding was available for the Association to continue any leadership endeavors and/or opportunities to offer to our community. As Treasurer for many boards, I have helped convert many boxes of financial data to electronic mediums for storage, as well as move forward the entities into an electronic accounting environment.
I have always tried to discreetly attempt to ensure that the needs in the community are met by me, my family (both personal and work), my organizations that I participate in and even down to trying to "hook up" the need with someone else in the community best suited to get the need met. I have participated in many food drives with VISTE and Rotary. I have participated in getting lap blankets for two local senior nursing homes, as well as personal care items VISTE. Of course, Back to School supplies for our local students through Kiwanis, local office drives, Polk Education Foundation and even just Publix's community school supply drives. For a detailed list of positions held within the community, please see enclosed resume of service. For community needs other than physical needs, I have tried to bring programs that would help our community to be stronger. As part of my board tenure with Leadership Lakeland Alumni Association, I helped bring Leadercast Lakeland to fruition. This is a national simulcast leadership program brought to you by high-powered leaders and influencers who for a day would share tidbits of their successful stories and strategies. When the National Leadercast parent company launched Leadercast Women (a similar program national simulcast program but geared specifically to women and women issues), I was part of a group of ladies that made sure this was available to our Polk County community.
I have always tried to be a mentor. I personally have always seen the world through rosy colored glasses and know that everyone has good in them that just needs to be fostered. I started to see this in full view when I was on the board of Camp Fire USA Sunshine Council. People had always told me that our youth were going to lead us nowhere. I truly felt that no, I can make a difference, by encouraging the youth to be productive members of society. I "adopted" several teens during my board tenure and still to this day have a relationship with them and am extremely proud that they are productive adults in this community as nurses, educators, office administrators. I also have tried to be my employees' cheerleaders – pushing them out of their own comfort zones to achieve their own greatness (much like someone did for me). I believe in the pay it forward mentality or just karma….what good you put out there in this world….comes back tenfold.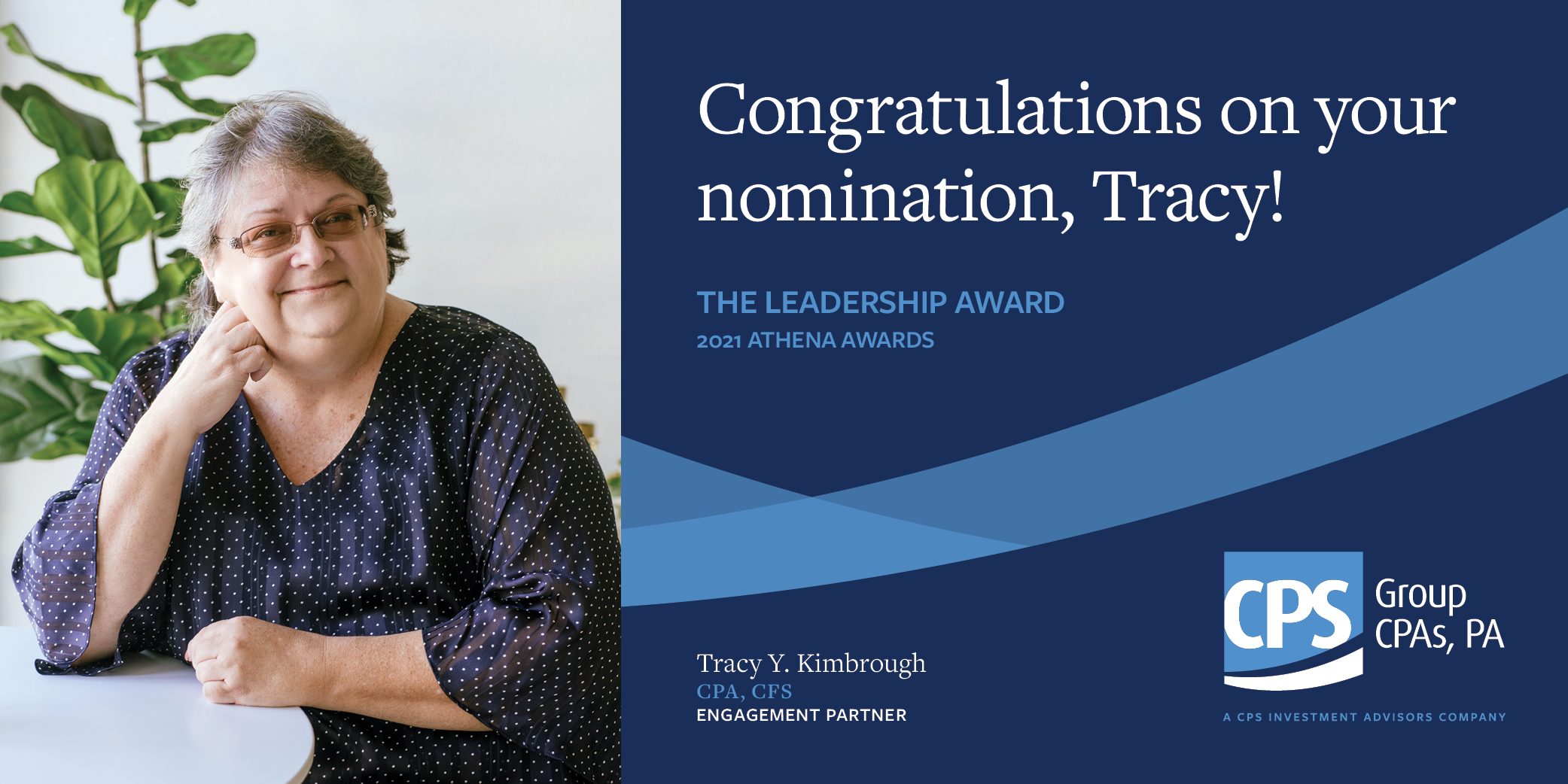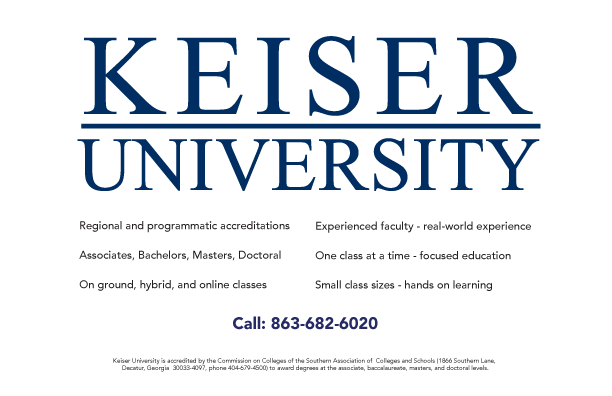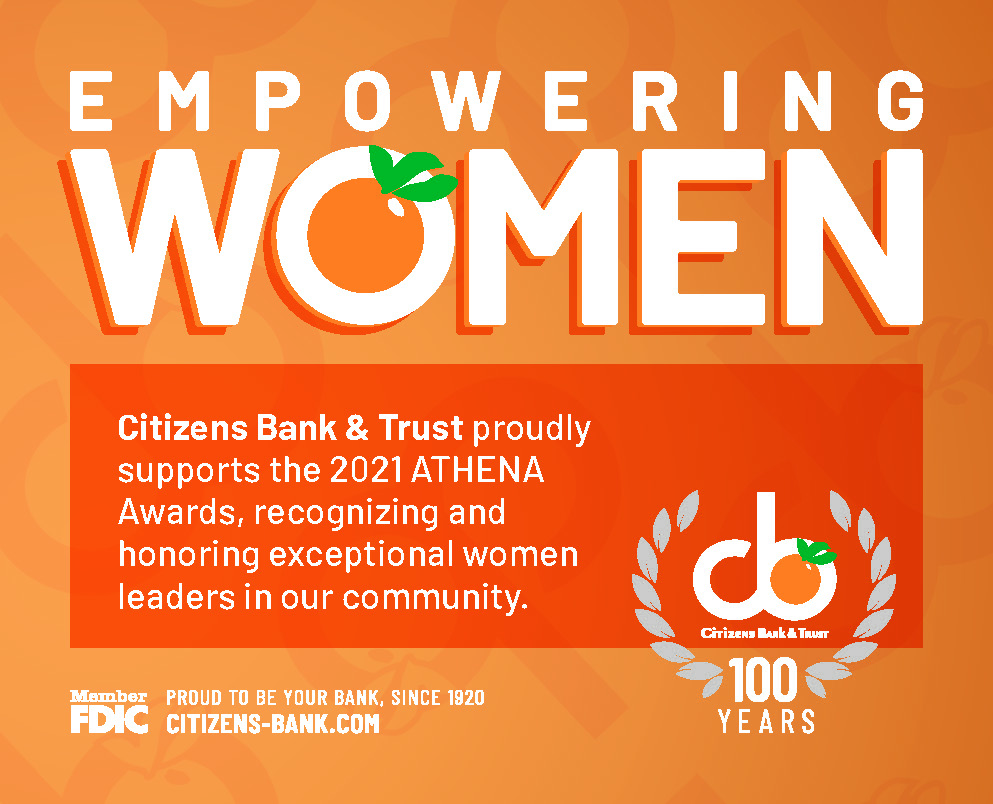 Thank You To Our Sponsors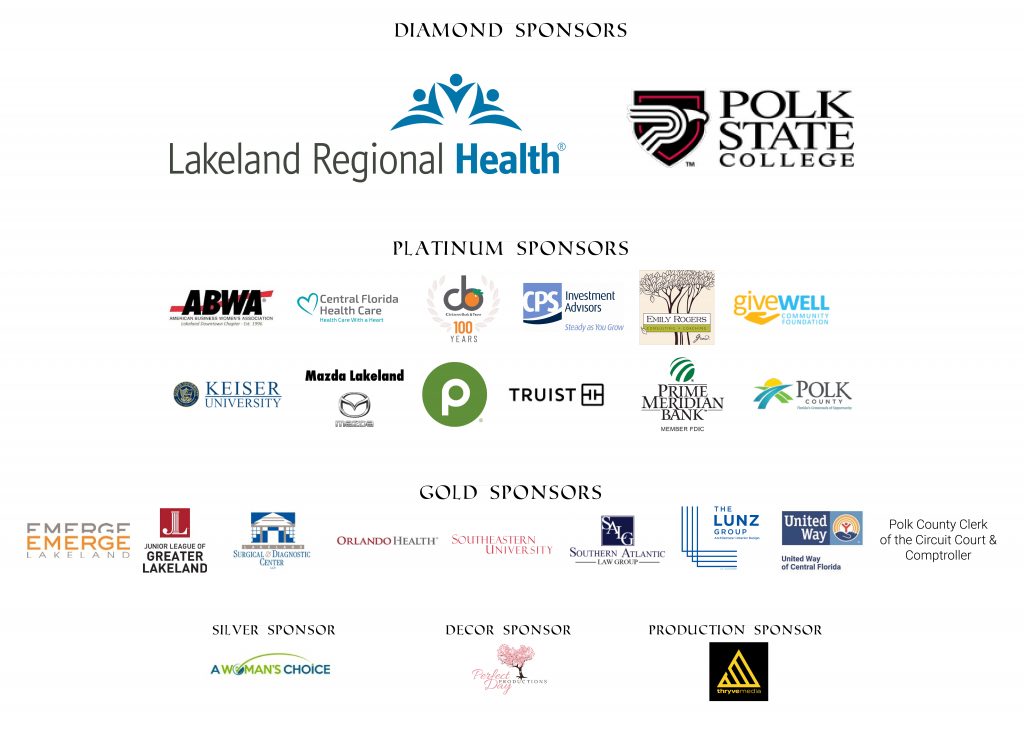 Thank You To Our Silent Auction Donors
Ana Wood, Arbonne, Bonnet Springs Park, Bump Galletta, Coldwell Banker - Craig Morby, Cycldelic, Florida Southern College, Fresco's Southern Kitchen, Fuzzy's Taco Shop, Lauren Albaum, SpringHill Suites by Marriott, Nineteen 61, Orlando Health, RP Funding Center, Silver Moon Dive-In, TrueMed Spa, The Back Nine, and The Yard On Mass.