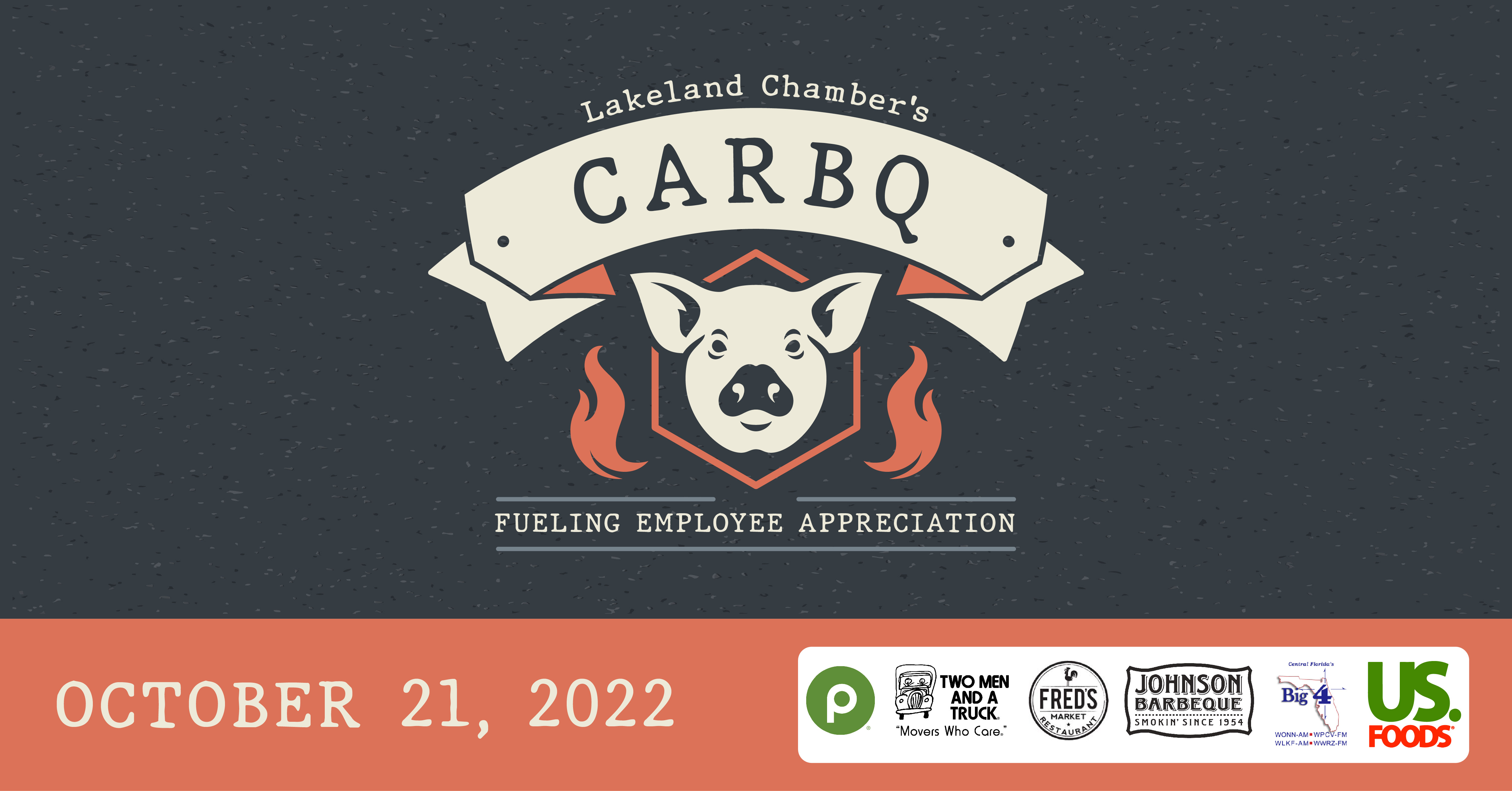 Support your employees while you support the Chamber! This completely portable "CarBQ" lunch will delight your employees and show your support for the Lakeland Chamber of Commerce! Purchase your CarBQ lunches today and receive complimentary delivery for orders over 25 lunches on October 21 from 11:00 am - 1:00 pm.
This is a great opportunity to organize a company appreciation lunch for clients and employees, recognize volunteers, cheer on a local healthcare organization, school, or charity!
*For deliveries, please give us a 30-minute delivery window.