10 Years of Pace Center's Purses with a Purpose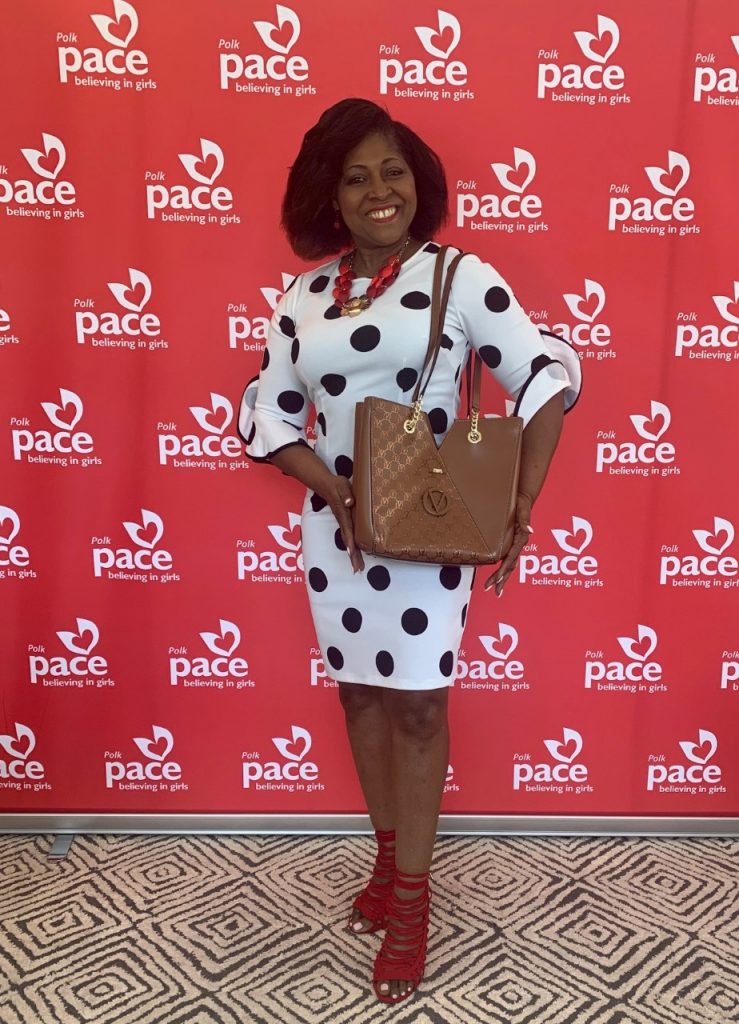 Lakeland, FL — 2022 has seen much improvement in the post-COVID lifestyle within Florida, and Pace Center for Girls, Polk has the honors of enjoying its 10th Annual Posh Purse Party at the Grasslands Golf and Country Club once again. They are incredibly excited to be back for a fully in-person (with virtual tickets available for those who can't make it) event again, and their efforts to celebrate a decade of fundraising show with their efforts in preparing and curating the event for attendees. Andrea Oliver of United Way of Central Florida is the emcee for the evening.
The Posh Purse Party, for those unaware, consists of a mix: part drawing, part silent auction, with designer purses being donated into a large raffle pool. Additionally, a dedicated Gentleman's Corner is created for those interested in items such as quality cigars, a variety of alcohols and additional raffle prizes to ensure there is something for everyone hoping to support the young ladies of Polk County.
Early registration for purchasing tickets is $25; they will be $30 at the door on the day of the event. Your entry ticket includes access to the online auction that becomes available on Tuesday, November 8th and admittance inside the Grasslands Golf & Country Club on Thursday, November 10th from 6-8PM. The first 150 entry tickets will get a free Disney purse along with their admission.
Once the online auction goes live, all purses (valued at $100+) and traditional silent auction items such as spa gifts, local experiences, sport tickets and more will become available to be bid upon. Their selection of Premier Purses include Gucci, Chloe, and Burberry, and they will once again have their famous Yeti Cooler of Cheer (valued at $500+). One of these Premier Purses will have $500 dollars hidden inside, making the stakes high during auction. Gently used purses are back this year as well to ensure there are plenty of options for every participant regardless of budget.
Individuals and local businesses have been encouraged to donate items up for auction, allowing opportunities for most participants to leave the event with one or more. The support of local businesses, philanthropists, and community members make this event truly special.
Donations from the raffle always go towards assisting The Pace Center for Girls, whose objective is to provide at-risk girls the tools and means for success so they may have a better future via education, counseling and advocacy.
Some examples of what Pace Center for Girls has been able to do with the funds raised in 2021's event includes taking the girls out onto three college field trips – both UCF, Florida Poly, and SEU were toured in detail in hopes of drumming up interest in further education post-graduation. They were also able to invest in smaller, more personalized group sessions that focused on career readiness and soft skill. This includes things such as:
Resume building and dressing for success hosted by KPMG
SMART goal setting and personal finance hosted by Amanda Salcido from Edward Jones
Personal branding hosted by Nyrka Riskin
Finance 101 hosted by Lake Michigan Credit Union
Field trips to Lakeland Fire Department and Empire Beauty to raise awareness for future careers
To ensure that 2023 can continue to build on the success of 2022, this event continues to remain crucial in ensuring funds are raised.
10 years of hosting the annual Posh Purse Party ensures there will be plenty to speak about from the students and staff of the center. You can expect to enjoy plenty of entertaining and informative sections during the two hour event. Pace Polk alumna Alexis Robinson – owner/manager of Luxury Need Services – will be present to provide her story and testimony along with many others.
Winners will be directed to swing by Pace Polk to pick up their new items the following week. Tickets available now at www.ppp2022.givesmart.com.