Lakeland Chamber Congratulates Second Quarter Small Business of the Month Award Recipients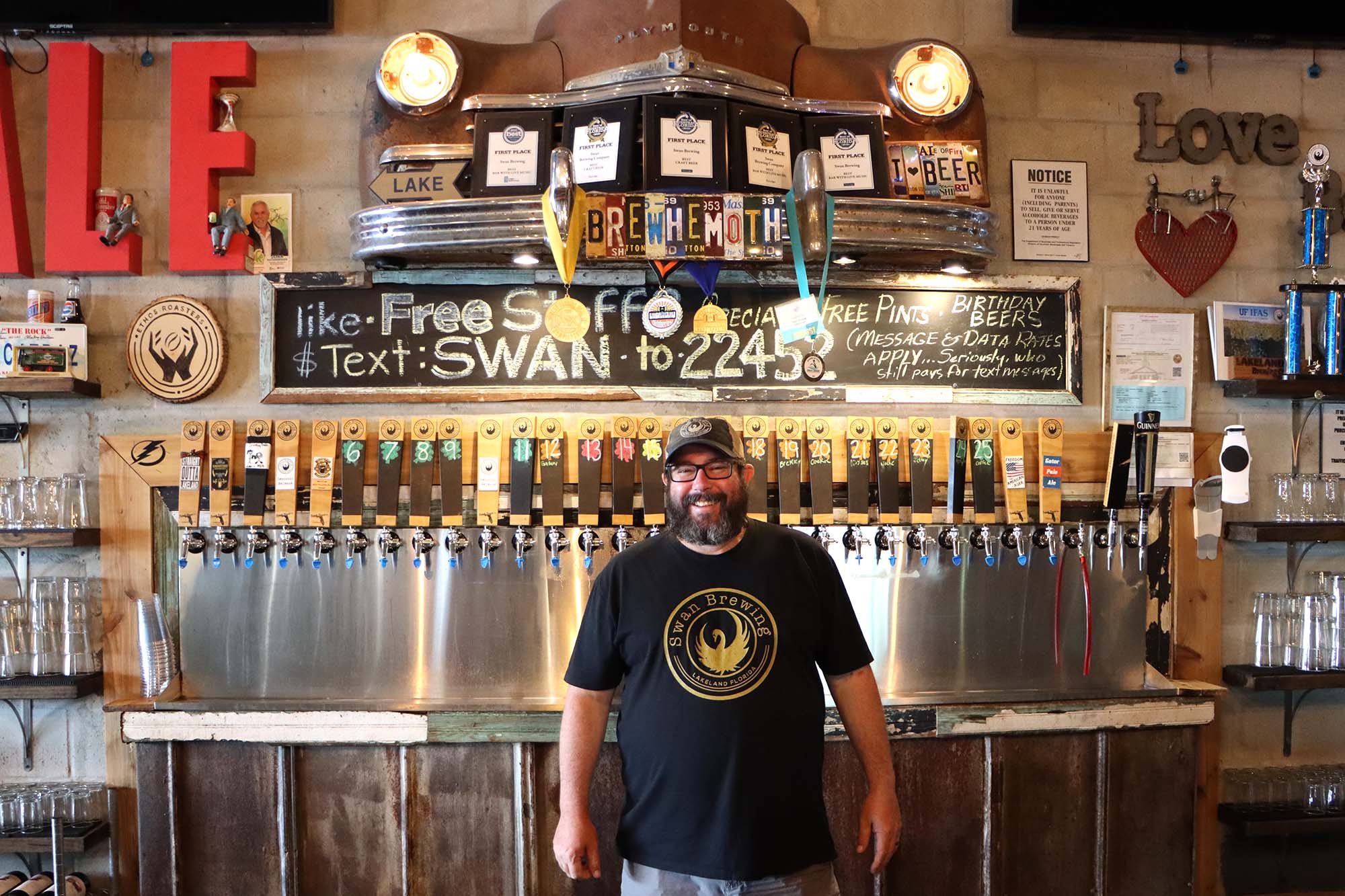 April – Beer is Swan Brewing's passion. With almost 40 years of combined brewing experience, they believe in using the finest and locally sourced ingredients to craft their brews.
In addition to being one of the go-to breweries in Lakeland, Swan Brewing also supports LVIM, Vista, Central Florida Speech & Hearing, and Read Lakeland because they believe a strong community needs dedicated community partners.
Visit Swan Brewing at 115 W. Pine St., Lakeland, FL 33815 or online at swanbrewing.com.
May – Lakeland Moonwalk is family-owned and operated, they have been in business since 2004 and are not going anywhere! Lakeland Moonwalk provides the Polk County area with inflatable bounce houses, bouncers, slides, Interactives, robots, rock walls, and moonwalks for parties and events of all types.
Visit Moonwalk online at lakelandmoonwalk.com
June – Twenty-eight years ago, Jesús Vargas fulfilled his American dream by opening a business in our community. Since then, Tapatio's Restaurante Mexicano has been offering authentic-style Mexican food in a family-friendly and festive environment. The Tapatio's staff always cooks from scratch, using the freshest meats, produce, and ingredients according to tradition and to what his parents, who owned restaurants in his native Mexico, passed down to him.
The word "Tapatio's" is a nickname given to the people from the state of Jalisco, in western Mexico, which is said to be the birthplace of both tequila and mariachi. It's no wonder Tapatio's has been able to create such a fun atmosphere to dine and celebrate.
Jesús and his brother, Rene established two Tapatio's locations with a passion to serve their customers as though they were a part of their family.
Visit Tapatio's at 6645 Florida, Ave. S. or 734 E. Memorial Blvd.