Treatt USA Holds Awareness Event to Boost Health, Donates $890 to Peace River Center
Lakeland, FL – Treatt, an ingredients manufacturer and solutions provider to the global flavor, fragrance, and consumer goods markets recently donated $890 to Peace River Center, a nonprofit behavioral health organization serving Polk, Hardee, and Highlands Counties. To highlight the important role physical activity has on enhancing well-being, Treatt challenged its USA and UK-based employees to get active and cover 100 miles in one month. Whether walking, running, or another physical activity, Treatt agreed to donate $5 for every 10 miles the employee accomplished. Treatt USA's Lakeland office had 21 employees who covered 1,782 miles, which resulted in an $890 donation to Peace River Center.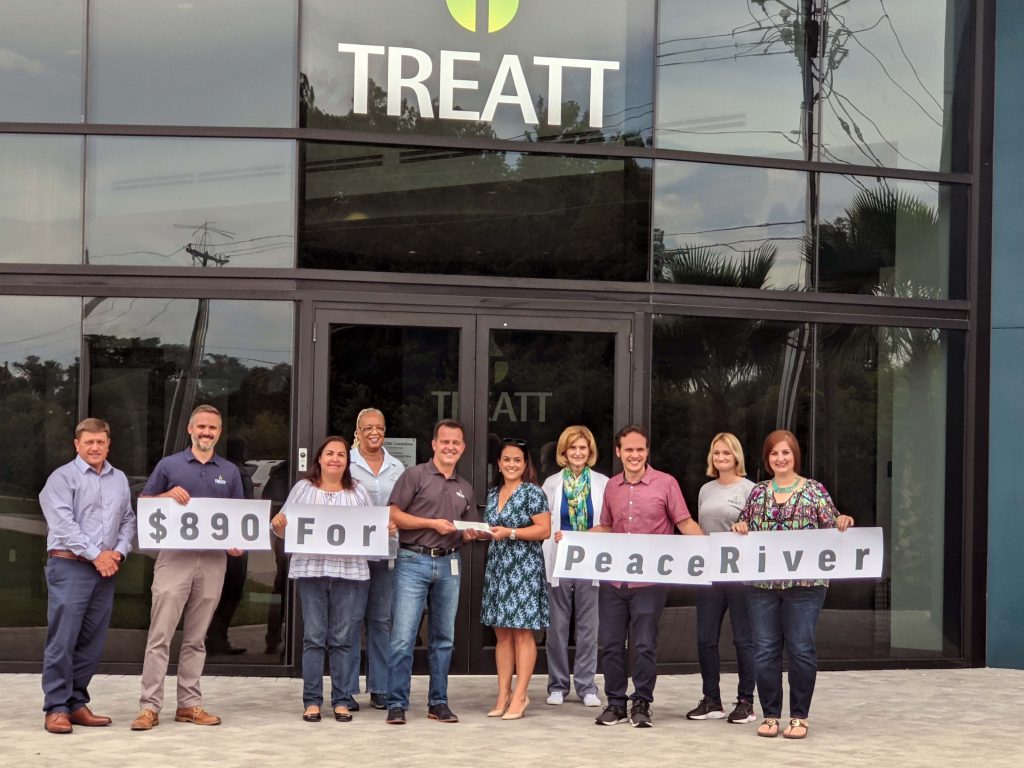 "At Treatt we know how important physical and mental health care, which is why we are so proud of the employees who participated and the funds they helped raise. We know Peace River Center will use these funds to continue making strides in our community to boost mental well-being," said Melanie Cooksey-Stott, VP of Global Procurement.
"We are so grateful for community partners like Treatt," said Ileana Kniss, Director of Community Relations and Development at Peace River Center. "Kudos to their organization and employees for embracing the importance of wellness and mental health, while also giving back."
About Treatt
Treatt is a trusted ingredients manufacturer and solutions provider to the global flavour, fragrance and consumer goods markets from our bases in the UK, the US and China. Please visit www.treatt.com or email enquiries@treatt.com to find out more about their work.
About Peace River Center
Peace River Center is a licensed and accredited, non-profit provider of mental health, substance use, and integrated medical services serving Polk, Highlands, and Hardee counties. Peace River Center provides options for people struggling with mental health and addiction, for children and adults coping with the trauma of abuse and violence, crisis intervention for people in acute need, and housing and community support and integration for people affected by domestic violence or whose recovery requires more support and time. Peace River Center offers inpatient, outpatient, home-, school- and community-based services, telehealth, and mobile programs to individuals, groups, and families. Peace River Center's dedicated and compassionate staff of more than 400 operate 36 programs out of 27 locations and provide 24/7 emergency psychiatric response services to the community through our mobile psychiatric Crisis Response Team. In FY2020, Peace River Center had contact with and provided services to more than 21,500 children, adolescents, adults, and seniors. For more information visit www.PeaceRiverCenter.org.