Lakeland Regional Health Begins Vaccinating Team Members With Moderna COVID-19 Vaccine
Lakeland, FL – Today, Lakeland Regional Health began administering the Moderna COVID-19 vaccine to Lakeland Regional Health team members and Medical Staff members who are at the highest risk of COVID-19 exposure from patients.
"Our team members and Medical Staff providers have truly been heroes the last nine months, and their safety and well-being are among our top priorities," said Danielle Drummond, MS, FACHE, Lakeland Regional Health President and CEO Elect. "We are so pleased to be able to offer our healthcare workers this vaccine to keep them healthy during this pandemic."
Lakeland Regional Health has worked diligently to create a smooth vaccine administration process over the next several weeks for its team members. Those who receive their shots will be given a time and date to return for a booster shot in 28 days.
In addition, team members have access to educational materials about the vaccine and are receiving opportunities to ask questions during several drop-in sessions. The vaccine is currently voluntary for team members.
"We highly encourage our team members to consider receiving this promising vaccine," said Timothy J. Regan, MD, President, Lakeland Regional Health Medical Center/Chief Medical Officer, Lakeland Regional Health. "As an Emergency Medicine physician, I just received my vaccination and have full confidence in the science behind these vaccines. This is an important next step in keeping our team, patients, their families and our community safe."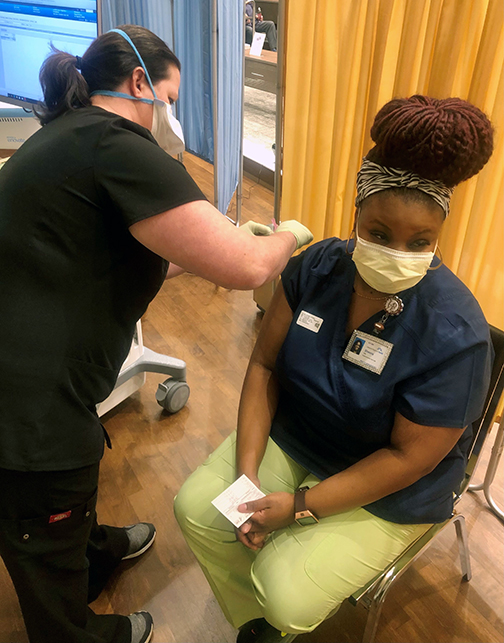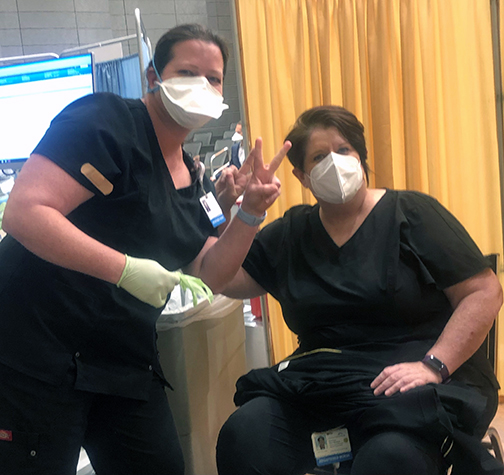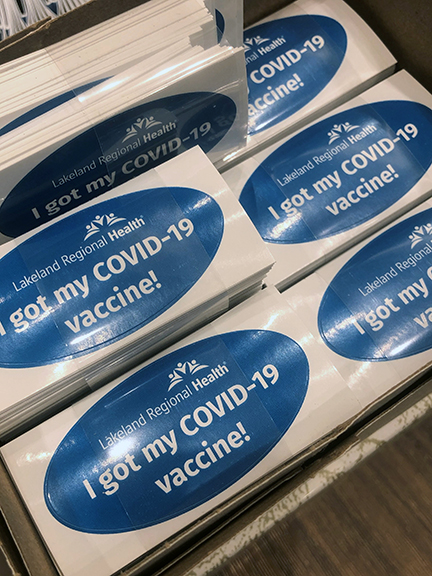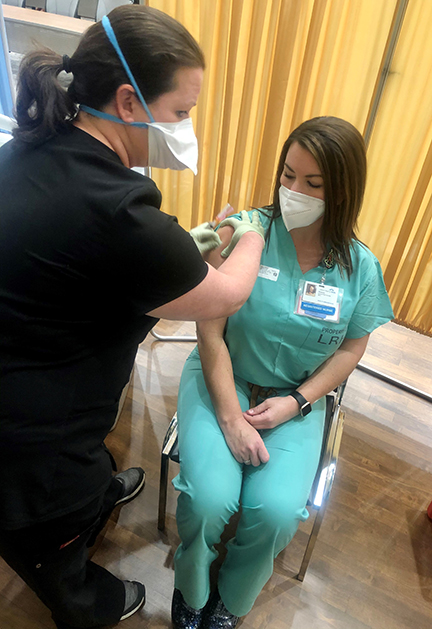 ---
About Lakeland Regional Health
Not-for-profit Lakeland Regional Health reaches beyond its hospital walls to promote wellness, education and discovery in new places and new ways, providing a wide range of inpatient and outpatient healthcare services at its Medical Center, Hollis Cancer Center and ambulatory care locations. Lakeland Regional Health earned Most Wired Advanced and Most Wired status five times since 2013 from the American Hospital Association and has earned workplace awards from Forbes, Gallup and Becker's Hospital Review. Its 864-bed comprehensive tertiary referral hospital, Lakeland Regional Health Medical Center, is the fifth largest hospital in the Florida and operates the Jack and Tina Harrell Family Institute for Advanced Cardiovascular Medicine; a Level II Trauma Center; the Carol Jenkins Barnett Pavilion for Women and Children, which includes a Level III Neonatal Intensive Care Unit; and the Bannasch Institute for Advanced Rehabilitation Medicine.