JA Inspire (Virtual) Career Exploration Fair Set For February 2, 2021
What is JA Inspire?
This virtual career fair empowers students with the support and commitment of our Sponsors.  On February 2, 2021, up to 10,000 middle and high school students will engage with JA Inspire companies to create connections that allow them to build an understanding of the cross-section of high-demand jobs available to them in the future, from skilled trades to highly technical STEM related careers and beyond.  This virtual platform will then remain open for additional three months, allowing all students from the Polk County area to access our site.
Why JA Inspire?  
Not all students receive career mentorship at home.  JA Inspire offers these students the opportunity to learn about careers from caring mentors in time to plan their high school coursework.  For businesses, this is a chance to build your future workforce.  This program will be part of public and private school curriculum and is an excellent opportunity to have the Lakeland Chamber's name be known to a rising generation of young workers.
How can you participate?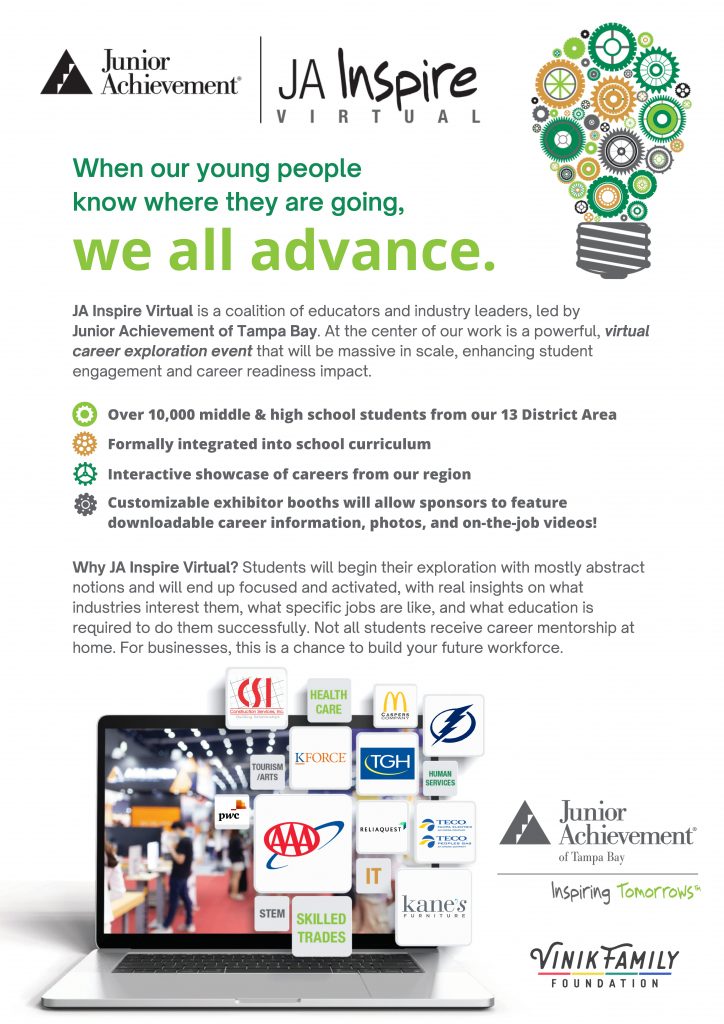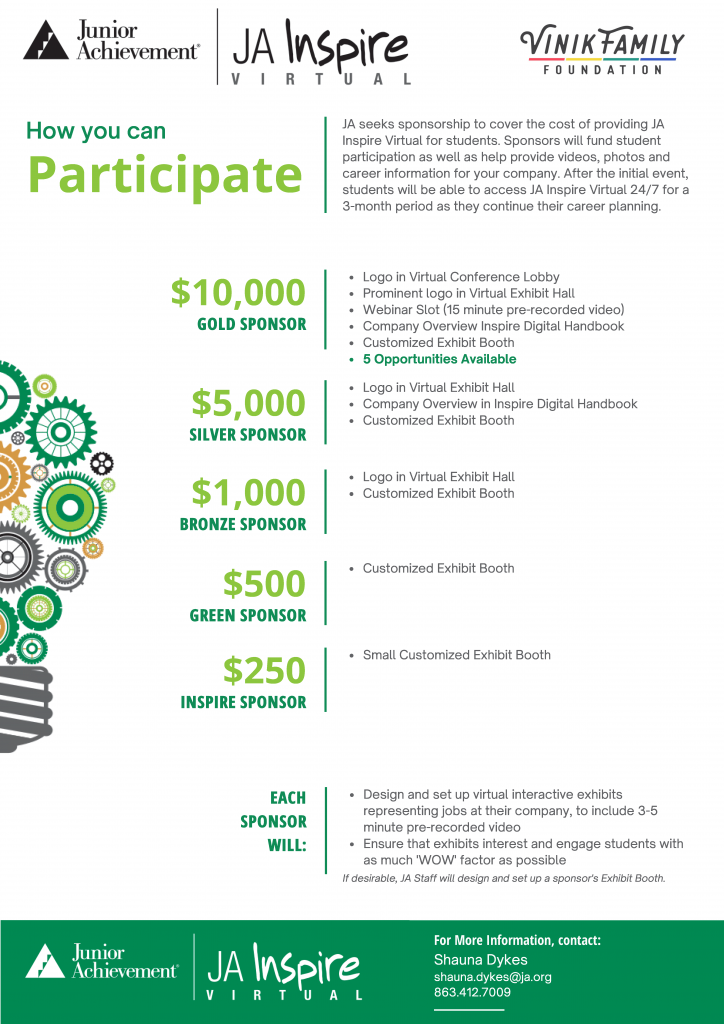 ---
About Junior Achievement
Junior Achievement is one of the country's oldest and most dedicated non-profit organizations. In partnership with the education and business communities, Junior Achievement of Polk County is using integrated learning models focused on career readiness, entrepreneurship and financial literacy. We're bridging the gap between what students learn in the classroom and the real world.