PCPS Honors District 6 Finalists for Teacher and School-Related Employee of the Year
The surprise visits kept on rolling today as Polk County Public Schools honored our next finalists for the 2021 Teacher and School-Related Employee of the Year.
This month, PCPS has been throwing surprise celebrations and thanking each finalist for being an outstanding model of putting students first.
Today, we dropped by the campuses of the finalists from District 6:
Yvonne McDuffie — first-grade teacher, Frostproof Elementary
Stacy Leech — cafeteria manager, Ben Hill Griffin Jr. Elementary
Brief profiles of these two finalists can be found below (see italics).
Please see the attached photos taken during today's surprise presentations.
PCPS will continue to travel around the county unveiling the finalists from each of our seven districts. The overall winners will be announced during a special award ceremony in January.
This year, PCPS and the Polk Education Foundation have consulted with the Florida Department of Health in Polk County to develop a pandemic-safe version of the Teacher and School-Related Employee of the Year event. Click here for details.
The event will take place on Jan. 21 at 5:30 p.m. at the RP Funding Center's Lake Hollingsworth Room.
The event will be attended by less than 100 people; the guest list includes nominees and their plus-ones, their principals, school board members, event sponsors, the superintendent and deputy superintendent.
During the evening, nominees will be recognized with video tributes and sponsored gifts. The Teacher of the Year and School-Related Employee of the Year will receive a cash prize generously donated by MIDFLORIDA Credit Union.
Event sponsors include: Aramark, Boswell & Dunlap, Florida Blue, LEGOLAND, MIDFLORIDA Credit Union, Mosaic, Publix Super Markets Charities, Tampa Electric Company, and the Polk Education Association.
Finalist Profiles, District 6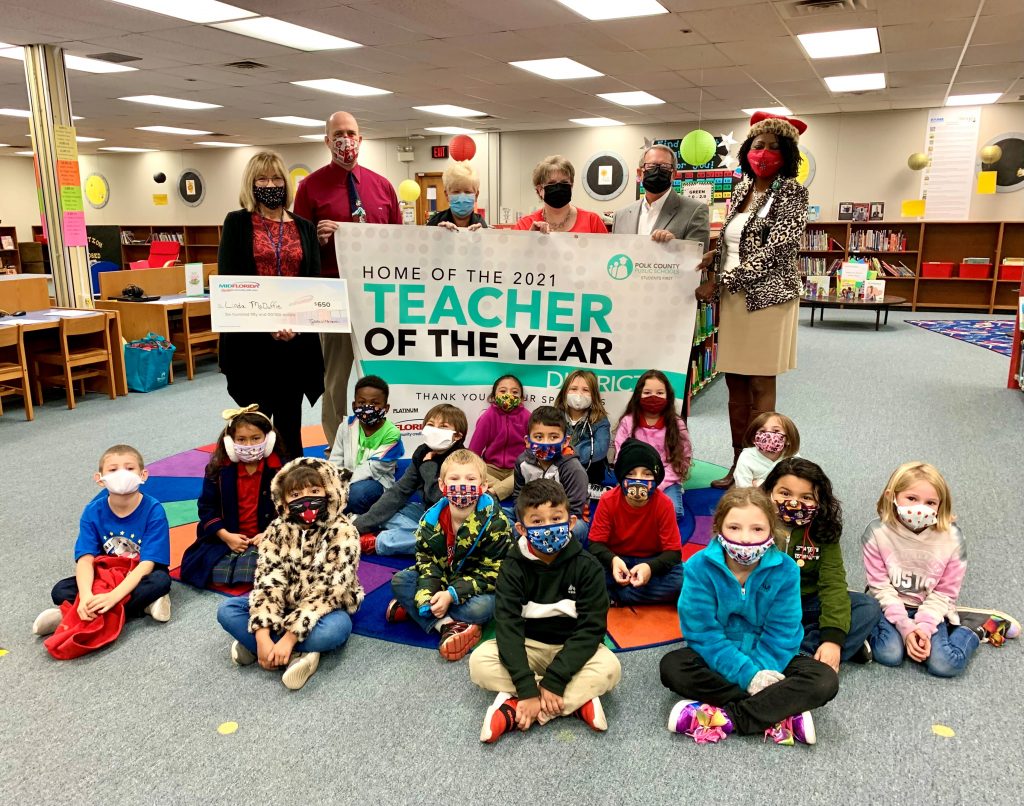 Yvonne McDuffie — first-grade teacher, Frostproof Elementary, District 6 finalist for Teacher of the Year
McDuffie has spent her 35-year teaching career at Frostproof Elementary. The veteran educator is proud when former students credit her with inspiring them to become teachers.
"Playing a small part in influencing these talented teachers is a great achievement indeed," she said. "Making kids feel like they matter is a goal I still seek to achieve every day."
According to her principal, McDuffie is a truly dedicated and passionate teacher. Her charisma and spirit help guide students into believing in themselves.
"Creating a positive, safe environment in which students feel valued is critical," McDuffie said. "Clear expectations, a safe place to share, respect for others' talents and challenges, and knowing that the teacher cares about their well-being are part of the groundwork necessary for learning."
McDuffie volunteers with parent involvement activities, such as math carnivals, science nights, and reading workshops. She has mentored new teachers, participates in afterschool tutoring, and often attends her students' ball games, dance recitals and other extracurricular activities.
"When teachers appreciate what is important to their students, they and their parents are more receptive and cooperative with educational tasks and activities," she said.
***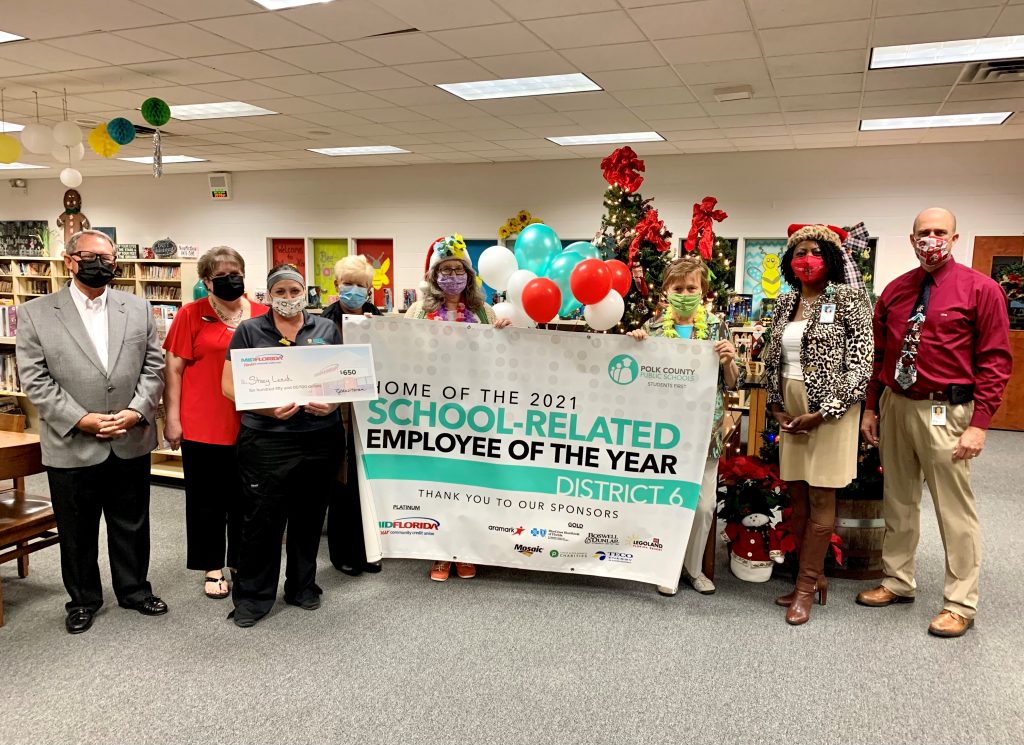 Stacy Leech — cafeteria manager, Ben Hill Griffin Jr. Elementary, District 6 finalist for School-Related Employee of the Year
Leech always arrives early in the morning with a smile on her face, ready to take on the challenges of leading the cafeteria at Ben Hill Griffin Jr. Elementary. She is caring and compassionate toward all students and staff members, and they know she will do anything to help them.
Leech, president of the Polk School Nutrition Association, said she enjoys attending conferences and rallies where she can learn more about time management, team building, exercise, healthy eating, good food choices, and new school recipes and products.
Leech said it is important for students to have a good diet at school, so it can help guide their nutrition decisions when they are away from campus.
"I have great concern for today's youth, and the ease and availability of all the fast foods at our fingertips," she said. "Our children need to learn the importance of eating healthy. That is why I'm a cafeteria manager — I care about our children!"