PCPS Celebrates District 5 Finalists for Teacher and School-Related Employee of the Year
Applause, cheers and surprise visits were taking place today in northwestern Polk County as the next finalists were revealed for the 2021 Teacher and School-Related Employee of the Year.
This month, Polk County Public Schools is visiting the campuses of each finalist. Today, we are proud to announce the finalists from District 5:
Page Oestreich — ESE (Exceptional Student Education) teacher, R. Clem Churchwell Elementary
Rebecca Carroll — ESE paraeducator, Socrum Elementary
Brief profiles of these two finalists can be found below (see italics).
Please see the attached photos taken during today's surprise presentations.
PCPS will continue to travel around the county unveiling the finalists from each of our seven districts. The overall winners will be announced during a special award ceremony in January.
This year, PCPS and the Polk Education Foundation have consulted with the Florida Department of Health in Polk County to develop a pandemic-safe version of the Teacher and School-Related Employee of the Year event. Click here for details.
The event will take place on Jan. 21 at 5:30 p.m. at the RP Funding Center's Lake Hollingsworth Room.
The event will be attended by less than 100 people; the guest list includes nominees and their plus-ones, their principals, school board members, event sponsors, the superintendent and deputy superintendent.
During the evening, nominees will be recognized with video tributes and sponsored gifts. The Teacher of the Year and School-Related Employee of the Year will receive a cash prize generously donated by MIDFLORIDA Credit Union.
Event sponsors include: Aramark, Boswell & Dunlap, Florida Blue, LEGOLAND, MIDFLORIDA Credit Union, Mosaic, Publix Super Markets Charities, Tampa Electric Company, and the Polk Education Association.
Finalist Profiles, District 5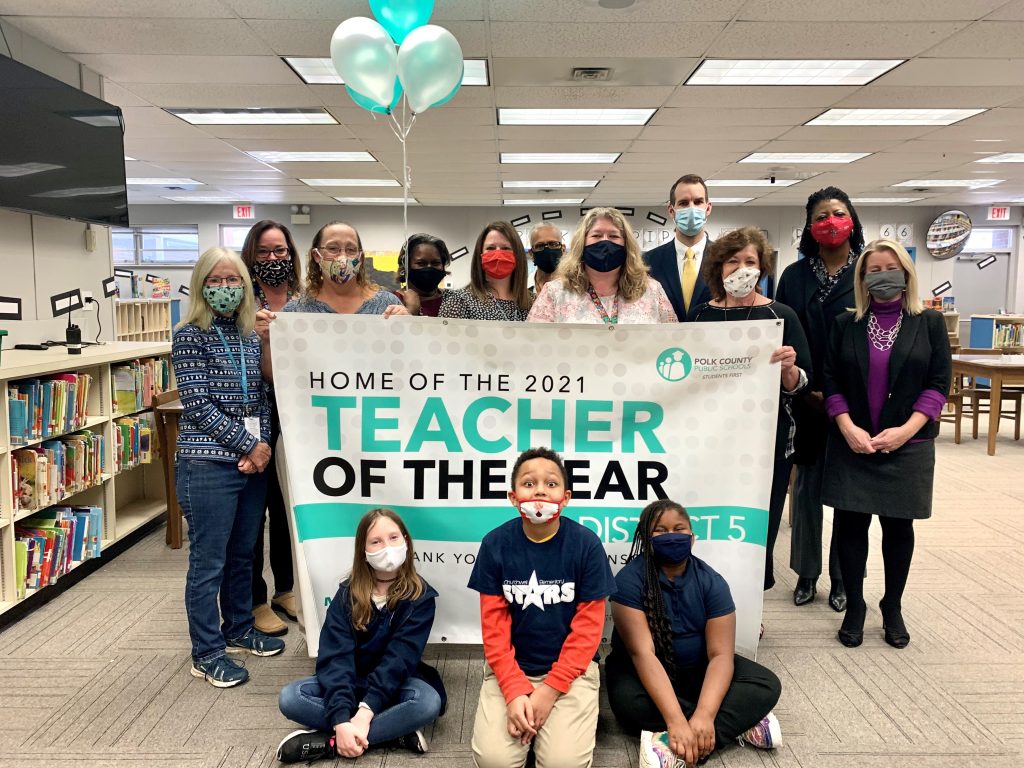 Page Oestreich — ESE teacher, R. Clem Churchwell Elementary, District 5 finalist for Teacher of the Year
Oestreich is a true advocate for public education who believes every student — no matter who they are or what disabilities they have — deserves the best education possible.
In addition to teaching, she serves as team leader of Churchwell Elementary's ESE faculty and is always available to support new and experienced teachers alike.
"When I chose to join the public education setting, I knew I wanted to serve those with special needs, because sometimes they need a voice other than their own," she said. "I feel it is my job to not only educate the staff on how to best serve these students, but to also give these students the best chance to learn, grow and become contributing members of society."
Oestreich said she uses a combination of teaching strategies to address her students' varying learning styles and academic capabilities, while also making her classroom a dynamic and motivational environment. She enjoys using technology to actively engage students and make learning more interactive. One of her favorite tools is a smart board that displays images and videos to help students visualize new academic concepts.
"Being an effective teacher requires the implementation of creative and innovative teaching strategies to meet the needs of individual students," she said.
***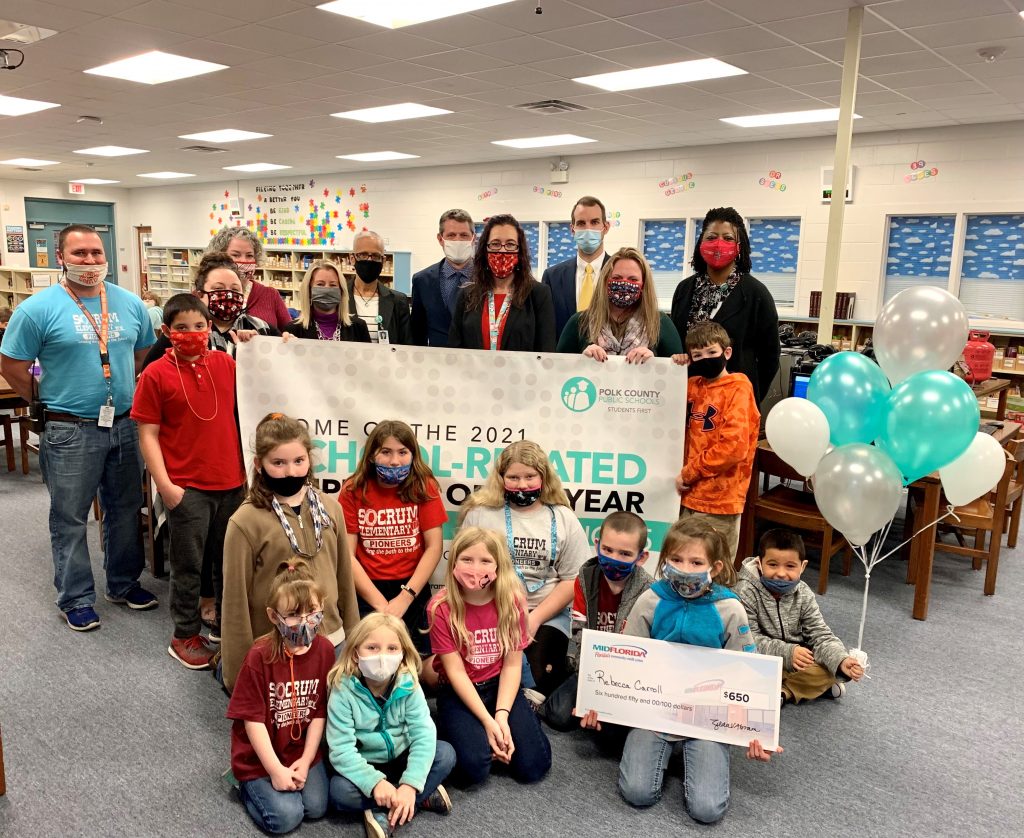 Rebecca Carroll — ESE paraeducator, Socrum Elementary, District 5 finalist for School-Related Employee of the Year
Carroll is described as a patient, creative, and kind paraeducator who helps create a positive classroom environment. She cares deeply about the well-being of all students and knows when they're having a bad day. She can calm them down by taking a walk together and just listening.
Carroll is eager to learn new strategies to better assist students, so she attends workshops and professional development sessions. She has also learned a lot of from the behavior specialist who visits the classroom.
Before joining the staff, Carroll was an active parent volunteering at Socrum Elementary. She was instrumental in helping to start the school's parent-teacher association, as well as develop an afterschool agriculture club.
She enjoyed being part of Socrum Elementary's family so much that she became an ESE paraeducator. Now she plans to become an ESE teacher, currently pursuing a bachelor's degree with a dual major in elementary education and special education.