PCPS Unveils District 2's Finalists for Teacher and School-Related Employee of The Year
Well-wishers traveled to northeastern Polk County today to honor our latest employees unveiled as finalists for the 2021 Teacher and School-Related Employee of the Year.
Over the next few weeks, Polk County Public Schools is making surprise visits and recognizing each finalist.
Today, we are proud to congratulate our finalists from District 2:
Christi Egor — third grade teacher, Citrus Ridge: A Civics Academy
Ely Rivera — paraeducator (physical education), Sandhill Elementary
Brief profiles of these two finalists can be found below (see italics).
Please see the attached photos taken during today's surprise presentations. Additional photos are available upon request.
PCPS will continue to travel around the county unveiling the finalists from each of our seven districts in the weeks to come. The overall winners will be announced next month during a special award ceremony.
This year, PCPS and the Polk Education Foundation have consulted with the Florida Department of Health in Polk County to develop a pandemic-safe version of the Teacher and School-Related Employee of the Year event. Click here for details.
The event will take place on Jan. 21 at 5:30 p.m. at the RP Funding Center's Lake Hollingsworth Room.
The event will be attended by less than 100 people; the guest list includes nominees and their plus-ones, their principals, school board members, event sponsors, the superintendent and deputy superintendent.
During the evening, nominees will be recognized with video tributes and sponsored gifts. The Teacher of the Year and School-Related Employee of the Year will receive a cash prize generously donated by MIDFLORIDA Credit Union.
Event sponsors include: Aramark, Boswell & Dunlap, Florida Blue, LEGOLAND, MIDFLORIDA Credit Union, Mosaic, Publix Super Markets Charities, Tampa Electric Company, and the Polk Education Association.
Finalist Profiles, District 2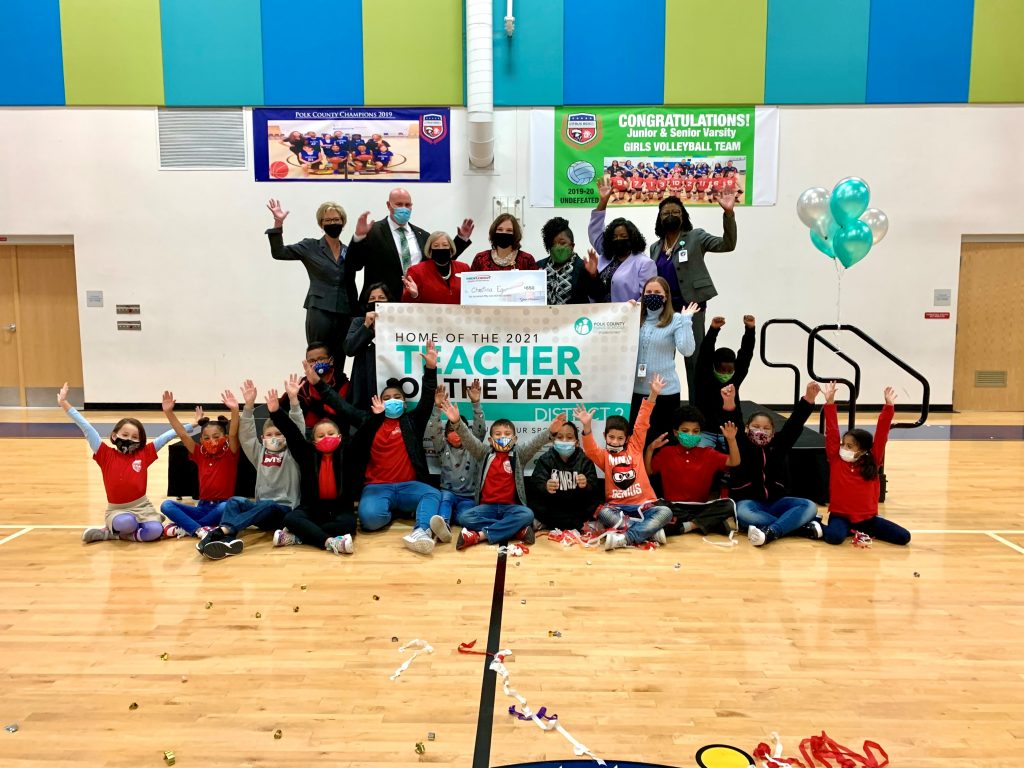 Christi Egor — third grade teacher, Citrus Ridge: A Civics Academy, District 2 finalist for Teacher of the Year
Egor was recently a guest on the People of PCPS podcast where she described how she went from volunteering at her child's school to becoming a teacher! Click here to watch.
Egor said she enjoys seeing the pride in students' eyes when they accomplish something that they never thought possible.
"I am proud to say that I love having students experience their retention year with me," she said. "It gives me the opportunity to teach a child how to believe in themselves and build academic confidence."
She worked with other teachers and administrators to create a house system at Citrus Ridge. All students are randomly assigned to different "houses" that meet regularly, organize special events and service projects, and have friendly competitions to promote good attendance, behavior, academics, etc. Read more here.
Egor also serves as a new teacher ambassador who takes rookie teachers under her wing. She shares best practices, innovative teaching styles and other important resources to support them in their rewarding but challenging profession.
Over the summer at Citrus Ridge, Egor transformed a plain teachers' lounge into a more welcoming, creative space for all staff members to enjoy.
"I am ready to do whatever it takes to help our students grow, whether that means staying late to help those in need or meeting on the weekend to assist other teachers," she said. "My career as a teacher has no boundaries."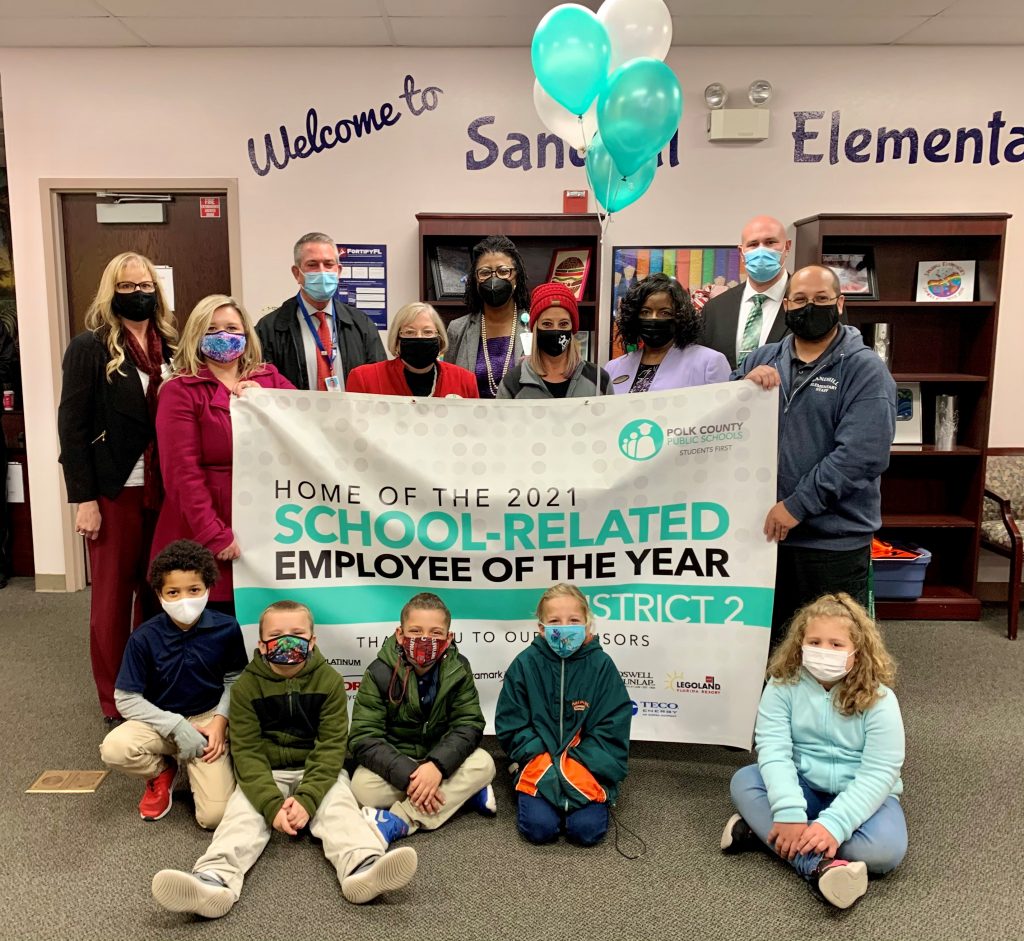 Ely Rivera — paraeducator (physical education), Sandhill Elementary, District 2 finalist for School-Related Employee of the Year
Rivera serves as a paraeducator who helps supervise students during physical education, but she is quick to assist no matter what the task might be — whether it is taking out trash in the cafeteria, helping a parent in the front office, comforting a sick child or volunteering to distribute lunches during the pandemic.
She is considered a "ray of sunshine" on campus, always keeping her bright smile and positive attitude on full display. Students, staff members and parents love seeing her. During dismissal, she helps with the car-rider line, and uses the time to talk, joke and build relationships with parents.
When students' families have undergone tragedies, Rivera reaches out to see what they need, including gathering donations and providing emotional support.