Rossiter & Cummaro Enterprise Executives Deliver Essential Supplies to The Cygnet School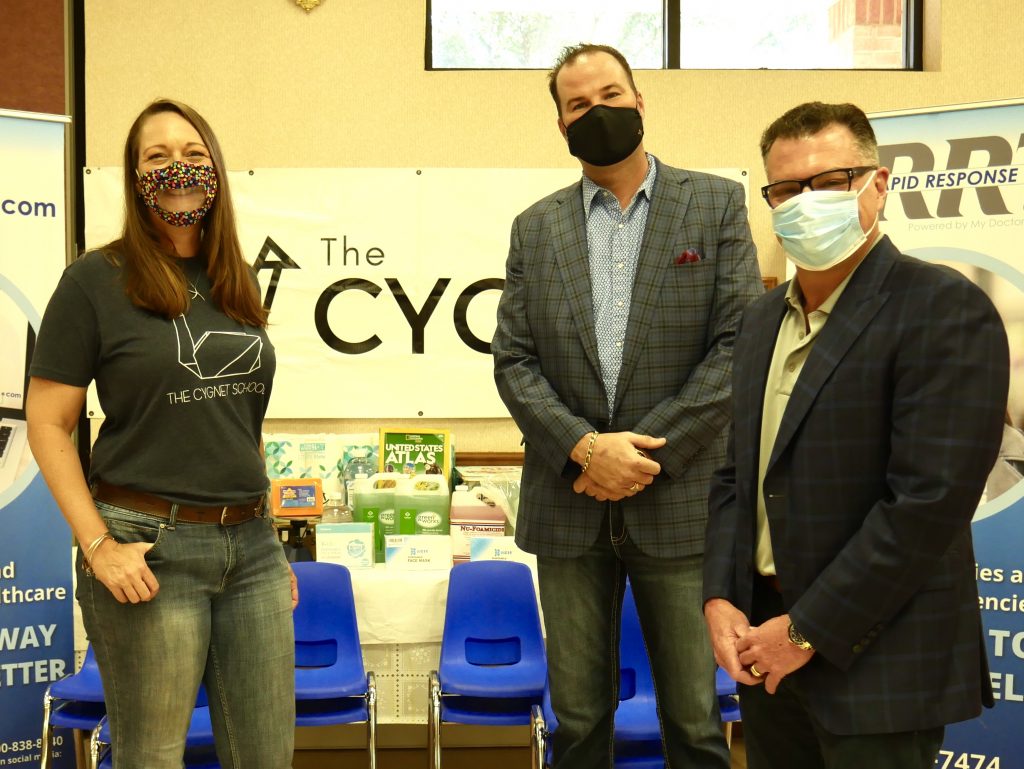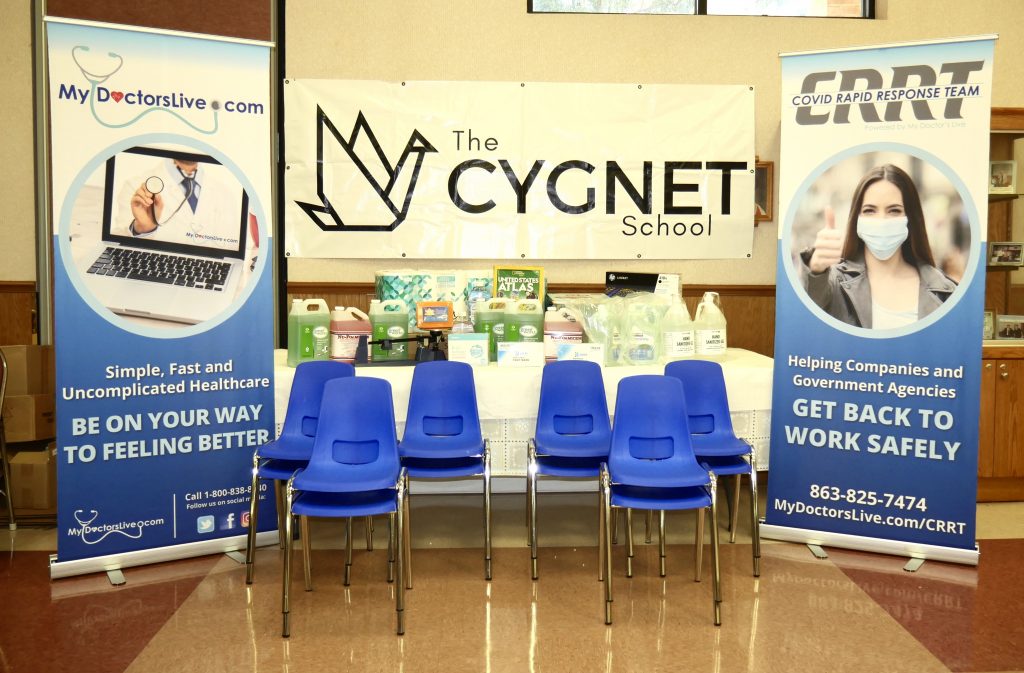 Rossiter & Cummaro Enterprise (RCE) Executives delivered much needed supplies to The Cygnet School
on Thursday October 8, 2020. RCE did not hesitate a minute to embrace and to join Lakeland Chamber of
Commerce's #ReopenLakeland movement, an initiative from "I Love Lakeland".

"We are grateful for the opportunity to support The Cygnet School thru our CRRT program as its
administration strives to manage the safe return of their students and integrate practices that guarantee
the protection of the students and staff on campus" says James Cummaro, RCE's President.

"Dr. Wendy Bradshaw, administrator of The Cygnet School highlighted the importance of corporate
support and commitment in these difficult times, saying that RCE's partnership encourages the
administrators and the staff who work tirelessly to promote success for its various students.

RCE's COVID Rapid Response Team (CRRT) seeks to assist institutions, businesses, government offices or
others in safely reopening and operating during these COVID-19 times. CRRT offers a variety of support
services ranging from testing to retrofitting spaces to meet the Center for Disease Control (CDC)'
Certification requirements.

The Cygnet School is a non-profit, micro-school serving students in grades K-8 in and around the City of
Lakeland in Polk County, Florida. The Cygnet School is committed to developmentally appropriate and
highly engaging learning environment emphasizing students' individual potential. Over 30 percent of the
student body have exceptional learning needs, including the gifted and the those with disabilities.

For questions on RCE's CRRT program, please contact, Jessica Gardner, Business Development Director,
(813) 754-7777, Jessica@rcelive.com