SPCA Florida and Lakeland Fire Department Partnership Save Kitten's Life
Lakeland, FL – SPCA Florida and the Lakeland Fire Department have a partnership that is dedicated to saving and protecting the lives of Polk County animals.  One evening in late July 2020 this partnership came together when a four-day old kitten was brought, wrapped in a red pillowcase, to Station 3 in Lakeland.  The orphaned kitten was found by itself with no mother cat to care for it.  The compassionate Station 3 Fire Crew, which included Driver Engineer Kevin Lefkowitz, took the kitten overnight until SPCA Florida could be contacted.  In the meantime, Kevin knew this loud little four-day old kitten needed to be fed, so he took it upon himself to go to a local pet store and purchase all the supplies, that included formula to bottle feed the orphan throughout the night.
The next day Kevin and his wife, Lisa, contacted SPCA Florida's Foster Department to bring the kitten in to be checked out. They also agreed to become the tiny kitten's foster family. Devoted to saving the orphan, the Lefkowitz's were determined to help it survive by bottle feeding every 4 hours, for 5 weeks, until the kitten could transition to soft food.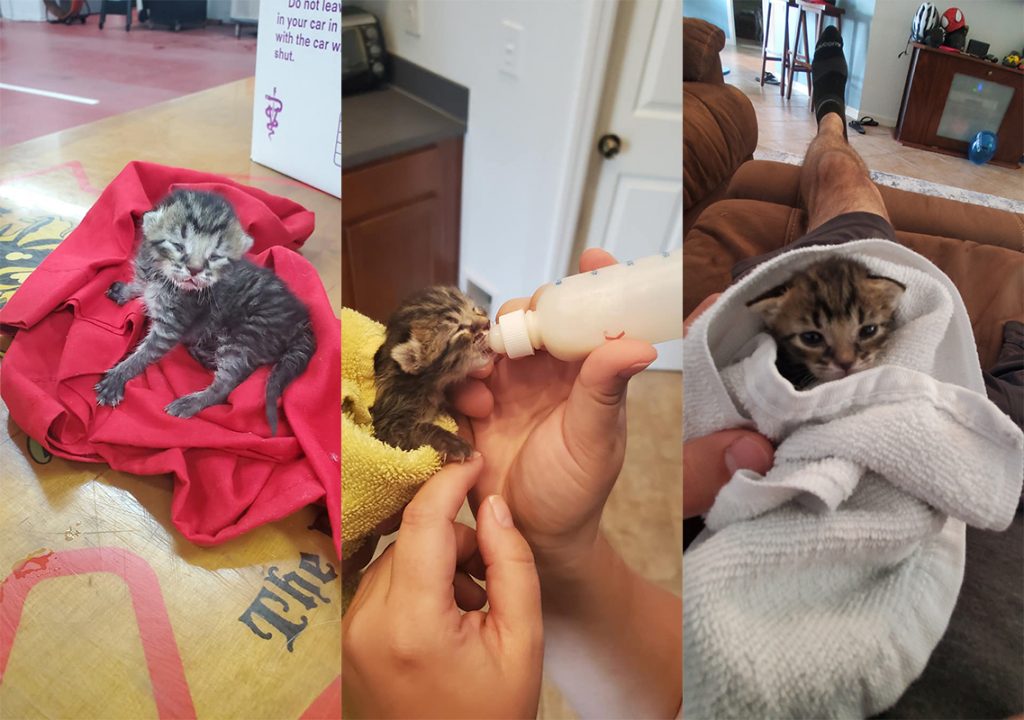 By 10 weeks old, Ashe, the kitten, had made a big impact on the Lefkowitz's hearts and they could not imagine him being adopted by anyone else but them. The bond between this little fighter and his forever family could be broken.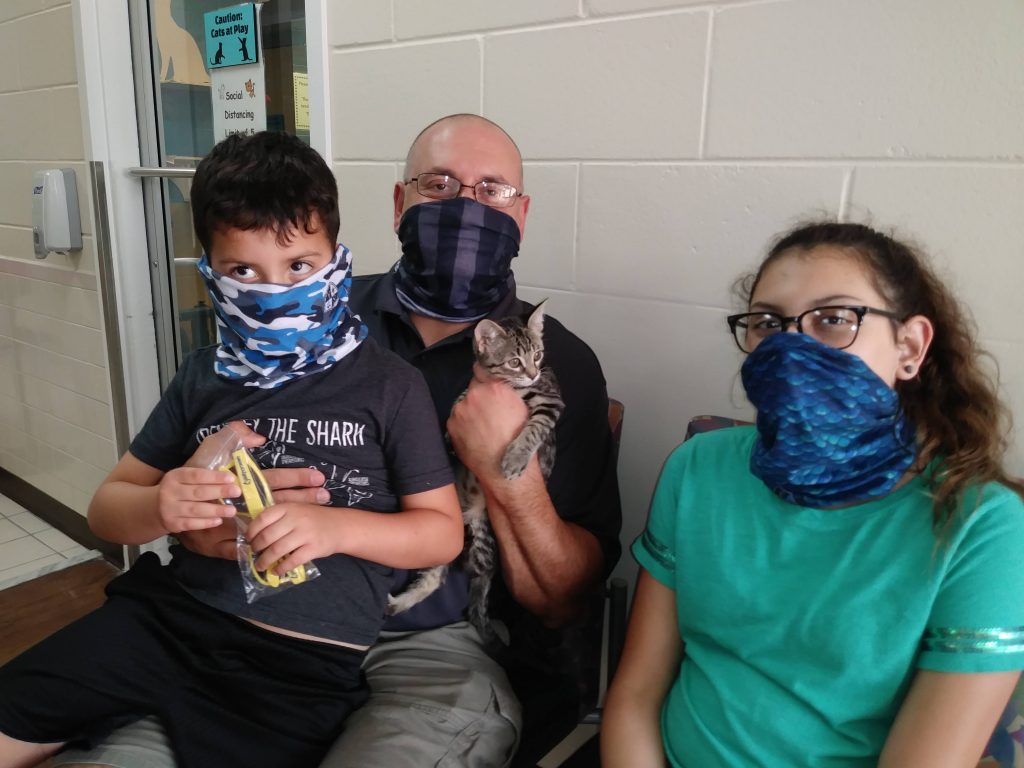 SPCA Florida thanks the courageous Firefighters of the Lakeland Fire Department who dedicate their lives to protect both people and animals. 
SPCA Florida is asking for financial, foster, and adoption support. To help, go online at www.spcaflorida.org  and donate, foster or check out our adoptable dogs and cats. 
About SPCA Florida
Founded in 1979, SPCA Florida is a 501(c)3 non-profit organization headquartered in Lakeland, serving all of Polk County and the surrounding communities. Dedicated to improving the lives of pets and people, SPCA Florida provides caring, compassion and hope to more than 4,300 homeless animals entering our doors each year.
Open to the public, our Reva McClurg Animal Medical Center is a state-of-the-art veterinary facility that heals and helps 50,000 patients annually. Thousands more pets and people are served through our community outreach and education programs.