Avent Recognized As One of Florida's Top Executives For Second Straight Year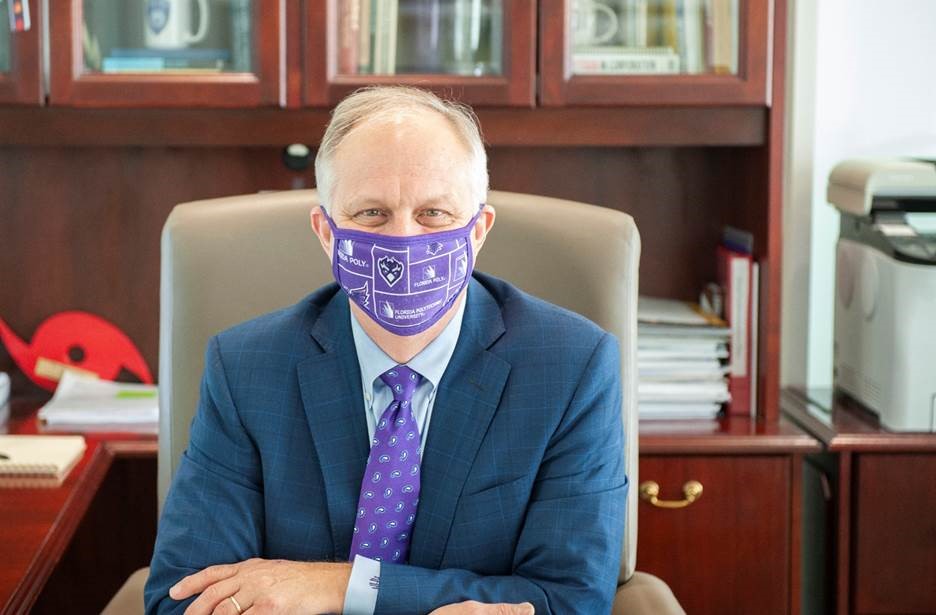 LAKELAND, Fl. – Dr. Randy K. Avent, president of Florida Polytechnic University, was selected for the second consecutive year as one of Florida's most influential business leaders. Florida Trend magazine just released its annual Florida 500 list recognizing the state's top executives in a variety of economic sectors and industries.
"I am honored to receive this recognition once again, as Florida Poly continues to mature and establish itself as a premier STEM institution," Avent said. "After only six academic years, our University is making an incredible impact in Florida's economy by creating a pipeline of highly skilled talent and helping drive the high-tech industry throughout the state."
Avent has led Florida Poly through many important milestones as the University's founding president. Some of these milestones include achieving ABET accreditation last fall and most recently, breaking into the U.S. News & World Report rankings as a top 40 public engineering college without a Ph.D.
Florida Poly also successfully launched the new academic year with significant enrollment gains for the fall 2020 semester, despite the many challenges caused by the COVID-19.
"This has certainly been an unusual year, creating many new challenges due to the pandemic, but our University has remained strong, flexible and resilient," Avent said. "We've been able to adapt quickly to the situation as it evolves, and that has allowed us to continue providing a high-quality education and experience for our students."
The third annual Florida 500 publication is a yearlong research initiative by the editors of Florida Trend. The executives selected in 2020 are based on extensive contacts in regional business circles, hundreds of interviews, and months of research. The list includes industry categories used by the Bureau of Economic Analysis of the U.S. Department of Commerce, such as education, agriculture, hospitality, law, and real estate.
"If it were a country, Florida would boast the 17-largest economy in the world. We are fortunate to have some of the greatest innovators in all sectors of our state's economy – from education to manufacturing, health care and technology, among others," Florida Trend publisher David Denor said in a letter accompanying the list.
"The passion, interest and desire that these influential have for improving Florida perhaps will inspire all of us to do a little more."
For the most recent university news, visit Florida Poly News.
About Florida Polytechnic University: Florida Polytechnic University is a nationally ranked Top 100 engineering college, accredited by the Southern Association of Colleges and Schools Commission on Colleges, and a member of the State University System of Florida. It is the only state university dedicated exclusively to STEM and offers ABET accredited degrees. Florida Poly is a powerful economic engine within the state of Florida, blending applied research with industry partnerships to give students an academically rigorous education with real-world relevance. Connect with Florida Poly.