Polk State College Partners with Metallica to Offer Free CNC Class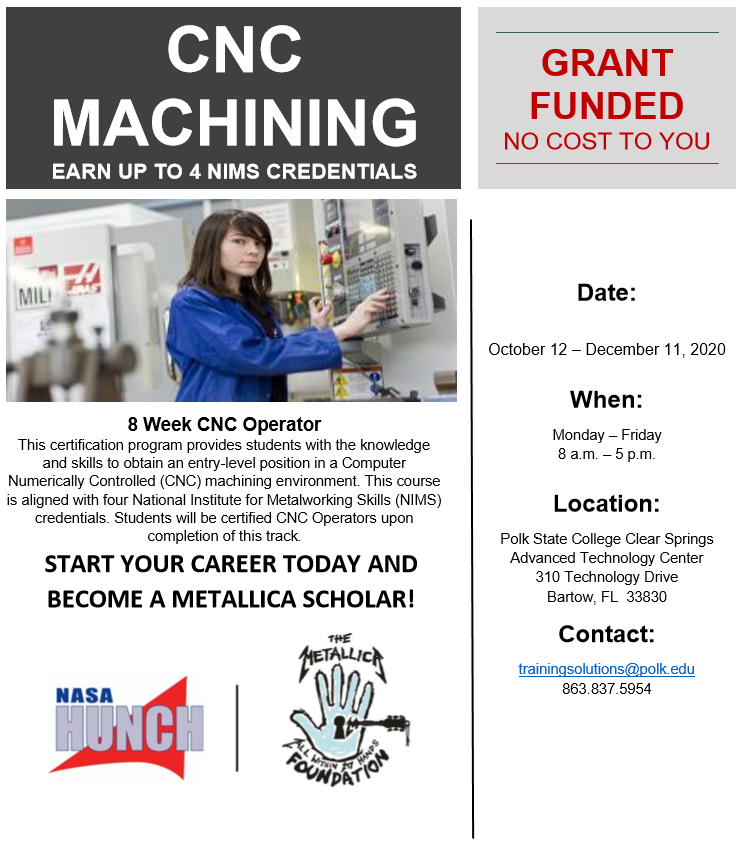 Metallica has donated $100,000 to provide scholarships to CNC students. Polk State College will be offering the CNC operator class for free. They have also partnered with NASA Hutch program and students will be making flight hardware for NASA as a project. NASA will issue completion certificates and give students tickets to tour Kennedy Space Center upon graduation.   
Students must be 18 or older, no high school or GED required but students are required to take a test similar to TABE, which tests students on an 8th grade reading and math level. Polk State College will accept most all tests; TABE, ACT, SAT if the student has them.  There is a class beginning October 12th and it is offered Monday through Friday, 8-5.
If you are interested in signing up, please email Marta Clinger at Mclinger@polk.edu.