Chamber Champions

This group of well-connected Chamber folks welcomes new members and connects with existing members each month. Committing at least six hours each month to phone calls, visits and Chamber events, Chamber Champions are a perfect resource for any member looking to get more engaged or connected with the Lakeland Chamber. Champions are awarded points for participation and recognized at monthly luncheons and in the Forum for Business for their dedication.


For more information on becoming a Champion, please contact Terry Ottinger at (863) 688-8551 Ext. 231 or tottinger@lakelandchamber.com


Government Affairs Committee

The Chamber's Government Affairs Committee is responsible for formulating Chamber positions on business-related issues and guiding the Chamber's advocacy activities. In addition developing the Chamber's yearly legislative agenda, the committee is tasked with reviewing public policies and sharing information and exchanging ideas about the local economy and regulatory environment. The Chamber's Government Affairs Committee also hosts various members in the public and private sectors to speak to what is happening in the business community.


Leadership Lakeland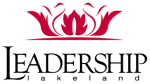 Leadership Lakeland is administered by a steering committee and the board of directors of the Lakeland Area Chamber of Commerce. This group guides the program's structure, budget, fees and candidate selection.

Goals:
Leadership Lakeland enhances the development of long-term leadership in the community by:
Identifying existing and emerging leadership from various geographic, occupational and economic segments of the community who have a sincere commitment to remain in the Lakeland area.
Acquainting the participants with a wide range of community issues, resources and opportunities that exist in greater Lakeland and Polk County to discover a greater sense of community.
Increasing the leadership skills of the participants and developing an "esprit de corps" among them, which will provide a common ground for working together on present and future community and Chamber projects.
Providing participants with an opportunity to meet and exchange ideas with each other and existing community leaders to learn from the backgrounds and perspectives of one another.
Assisting participants in finding placement in volunteer roles in the community and within the Chamber with renewed energy to lead within their chosen arena.
Acquainting the participants with the Leadership Lakeland Alumni Association.

Selection Criteria:
Individuals who have attained a top leadership position within their business/organization or who have the potential for advancement to top leadership positions.
Individuals with excellent potential to play a significant role in the community's future.
Individuals who have demonstrated a commitment and interest to serve in the community and the Lakeland Area Chamber of Commerce.
Individuals who have an occupational commitment to remain in Lakeland.
Individuals who represent a cross-section of the community, including business, government, human service, community volunteers and professionals.
Individuals who will commit to one full day a month for eight months, a mandatory orientation/reception, plus a mandatory two-day opening retreat, an evening mid-year retreat and a day-long closing retreat with graduation.
Individuals who are physically able to participate in the strenuous/physically challenging agendas, which will include a considerable amount of walking, climbing stairs and being in close quarters.

Contact
For additional information, please contact the Chamber, (863) 688-8551, Ext 228.


Leads Groups

Leads Groups exist to offer business networking opportunities to non-competing business owners and key managers. These small groups of Chamber leaders meet weekly to exchange sales leads and learn more about fellow member businesses. Participation in a Leads Group is voluntary, and each group has developed its own set of guidelines for participation and membership. Members are encouraged to visit each group to find their best fit! To schedule your visit to a Leads Group, or to learn more about the Leads Group opportunity, contact Terry Ottinger at (863) 688-8551 Ext. 231 or tottinger@lakelandchamber.com
Tuesday @ Noon (Chamber Building, 35 Lake Morton Dr, Downtown)
Wednesday @ Noon (Chamber Building, 35 Lake Morton Dr, Downtown)
Thursday @ Noon (Chamber Building, 35 Lake Morton Dr, Downtown)


Membership Development Committee

This committee made up of active board members, strive to increase member ROI on membership dues. Events and programs are tweaked and changed, to meet the changing business conditions faced by our members.


Polk International Trade & Protocol Council

Coming soon.


Small Business Awards

The mission of the Lakeland Area Chamber of Commerce Small Business Award Committee is to honor small businesses that make a difference and have a significant and continuing positive effect on our community. Included in the definition of "significant and continuing positive effect on our community" is the way in which the business and its principals exhibit personal and community leadership, the ethical manner in which the enterprise conducts business, and the overall contribution of the business to the quality of life we enjoy.
Chamber members are invited to submit nominations to the Small Business Committee. Once submitted the committee will research the company for further consideration.

Click here to email your nomination including Company name, contact name & email address to the committee.
View winners of the Small Business Award.

Talent Development

Travel With the Chamber
---
Working Together For A Better Lakeland!

BusinsessVoice of Greater Lakeland

BusinessVoice of Greater Lakeland, Inc. is a political action group that was created in 2000 as an organization to support pro-business candidates and to promote issues which impact the business community. Learn more about this organization at BusinessVoiceInc.com.

EMERGE Lakeland

With a membership of more than 200 young professionals, EMERGE Lakeland engages members in civic affairs, providing opportunities for philanthropic activity, professional development, and social networking. The organization is a partnership of the Lakeland Area Chamber of Commerce and the United Way of Central Florida, with roots back to 2003.
EMERGE Lakeland holds events each month which are open to members and non-members, however members receive discounted admission if applicable. In addition, EMERGE Members may host informal gatherings at local events.
Membership dues for EMERGE Lakeland are $50 annually. Membership is open to individuals between the suggested ages of 21 and 42.
To learn more about EMERGE Lakeland and how you can be involved, visit EMERGELakeland.com

Lakeland Area Chamber Foundation

One of the greatest assets the Chamber has in serving the community is the Lakeland Area Chamber Foundation. The Foundation was formed as a 501(c) (3) non-profit organization and through the generosity of Chamber members continues to offer grant support for education and community betterment initiatives. Contact the Chamber's Administrative office for more information at (863) 688-8551 Ext. 233.

Lakeland Hotel & Motel Association


The Lakeland Hotel & Motel Association is a not-for-profit industry & trade-related group organized by the Lakeland Area Chamber of Commerce. Membership includes tourism industry professionals dedicated to advocacy, industry best-practices, marketing, education and communication within the tourism and accommodations industry of Lakeland and Polk County.